What is Session Recording?
Session recording is a form of qualitative research that enables businesses to monitor the way in which visitors engage with websites and site elements on a page-level. This insight helps marketers and developers improve the user-experience and performance of the finished product.
How Does Session Recording Help Businesses?
Map Customer Journeys
A customer journey map is a flow-chart that visualizes the journey a person takes to go from prospect to customer. The visual data you get from session recording helps you create detailed customer journey maps that can be used to enhance the user-experience of your website and greatly boost performance across sales and marketing departments.
Identify Common Pain Points
Pain points are challenges that your prospective customers or clients face on a regular basis. To them, pain points represent problems, but to you, pain points are opportunities. Your products or services should fill needs in the lives of your customers or clients. But pain points can also represent obstacles visitors face when they come to your website. Session recording enables you to identify these roadblocks, and the data you collect helps you fix them for good.
Enhance Marketing Strategies
There's a lot that rides on the performance of your website. Session recording gives you invaluable visual data that can enhance more than just the site itself. This data can be used to optimize marketing marketing campaigns and it can even boost the performance of your sales team. While the collection of this data is centralized, the results can be applied across the board to boost your brand.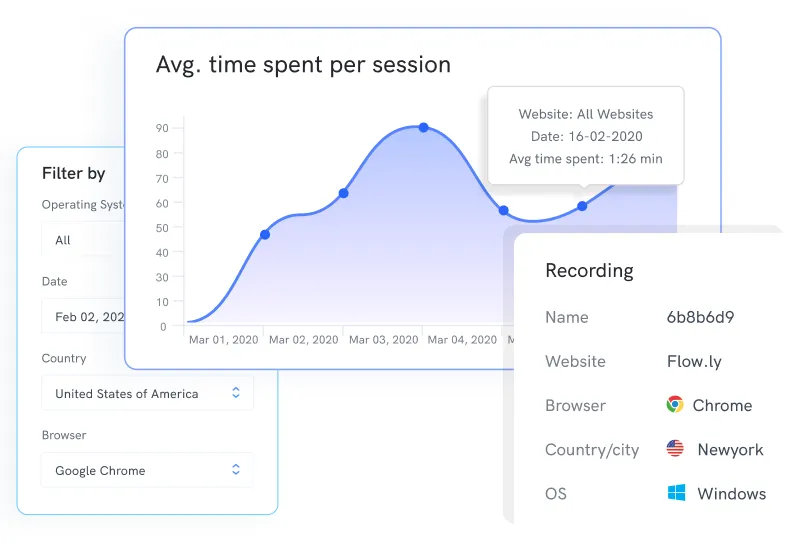 Enhance Customer/User Support
Customer support seems like a no-brainer. And while most businesses provide support to their customers or users, it's not always a priority. Objective customer support is even harder to come by because it requires business owners to objectively assess the quality of their products and services and the ease with which people consume them. Session recording is valuable here because the visual representation of how a user engages with your website is completely objective. You may not always know why they're taking a specific action, but you can clearly see that the action is being taken. This insight greatly enhances customer support because it shows you where that support is needed most.
Increase Conversion Rates
At the end of the day, your goal is to boost conversions. All the aforementioned points lead to the final issue of whether or not your site converts visitors into paying customers, or at least followers of your brand. Session recording is essential to boosting the performance of your website. The ability to visualize the route visitors take most often and to actually see obstacles and roadblocks as users encounter them in real-time is absolutely crucial to boosting conversion rates.
Session Recording Use Cases by Industry:
Ecommerce
The world of eCommerce is filled with sales funnels and marketing campaigns. Low conversions here can kill a brand faster than anything else, so optimization is paramount. Session recording helps businesses optimize for a variety of goals.
In particular, marketers in eCommerce tend to focus on optimizing checkout pages, given their importance in the sales funnel.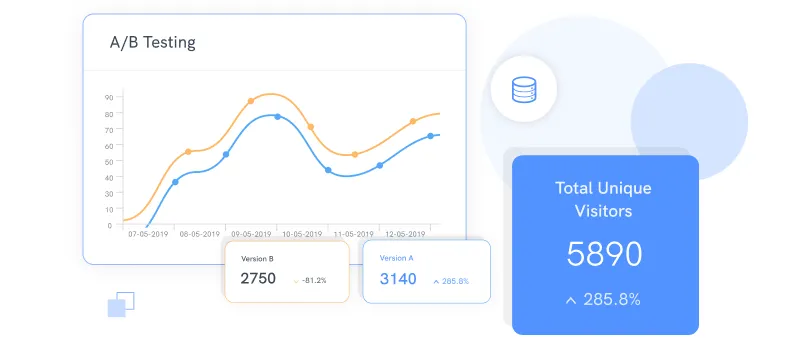 Optimizing Checkout Pages
While your entire website needs to be optimized to boost conversion rates, the checkout page is particularly important. Ensuring a smooth transition from prospect to customer is important, and optimizing your site's checkout flow can make all the difference.
Ask yourself the following questions: Are we asking for too much information? Do we need more prominent trust symbols on the checkout page? Is the checkout page too crowded or distracting? Is the process too time-consuming?
When viewing session recordings, pay attention to roadblocks that stop users from completing checkout. These could be functional errors in the site or issues that cause the user to lose trust in the site's security.
Improving SEO Performance
SaaS
Websites are very important in the SaaS industry. These businesses survive on leads and the majority of those leads are captured from the website, whether landing pages or standard web pages.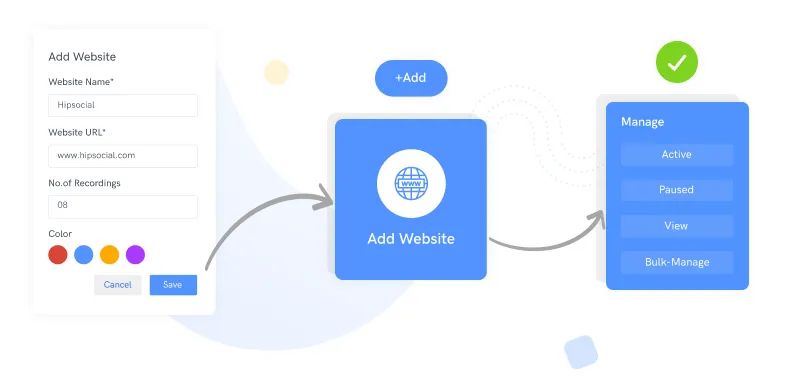 Optimization of pages and forms
Session recording helps you identify problem-areas within your site's forms and contact elements. Because contact forms are the primary means of communication between brand and consumer, it's vital to keep forms simple and inviting.
Post testing of user performance
Once session recording becomes part of your routine, you'll be able to conduct post-testing on certain elements from your website to see how well they performed. Learn more about visitors to your site, including their desires and preferences. With this insight you can optimize your website to better influence user-behavior.
Travel
The travel industry is unique in that an exceptionally wide variety of demographics come into play when you consider visitors to travel sites. There's also a variety of different goals and calls-to-action to consider when reviewing sites in this niche.
Cross-selling
Session recording is beneficial when attempting to determine user-intent. For instance, travel sites today usually provide more than basic travel accommodations. While reviewing session recordings, pay attention to every link the visitor clicks and every webpage they spend more than a few seconds on. This way you'll have a pretty good idea of the other products and services they're interested in.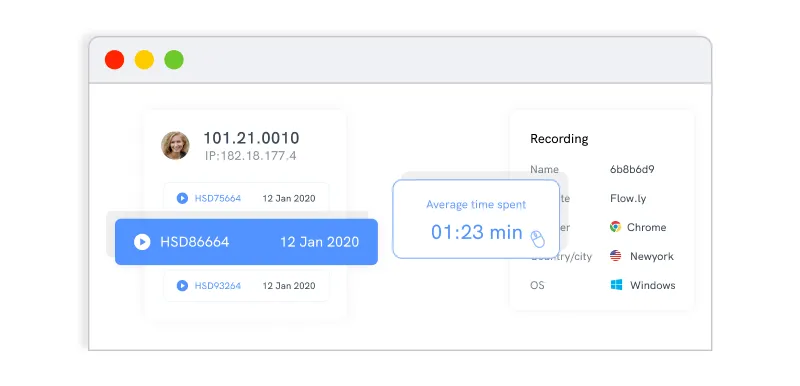 Necessary bookings
If visitors are in a hurry, or if their booking is urgent, they'll be a lot less forgiving when it comes to long forms, unorganized link structures, and slow site speeds. Session recording gives you an overview of how users respond to your forms. If you notice a pattern of urgency in some users, consider shortening the length of your forms and eliminating fields that aren't necessary.
Session Recording FAQ's:
What is a user recording?
User or session recordings are the actual videos that show actions taken by a visitor in real-time. These recordings tell you a lot about your visitors and about the performance of your site. Replay these recordings as needed.
Where can I find user recordings?
Session recordings save onto a database. The process may look different for some tools, but in general, you can access and playback these sessions with relative ease. Some tools have more advanced video controls.
How to record user activities?
In order to record the session, choose the right tool according to your business by considering various parameters like security, ease-of-use, and unique features, etc. Then add the tracking code on your website and initiate recording. Some tools require the help of a developer to get started.