Choosing a method of research can be daunting, especially if you lack a basic understanding of the different types of research most commonly used and their purposes. But at the end of the day, session recording is always useful.
In general, there are two main types of research used in a wide variety of fields and industries. They are qualitative and quantitative data and research.
Quantitative research involves the gathering up of quantifiable data (e.g. numbers) and using it in statistical, mathematical, or computational formulas. Tools like Google Analytics provide quantitative data in the form of hard numbers and statistics.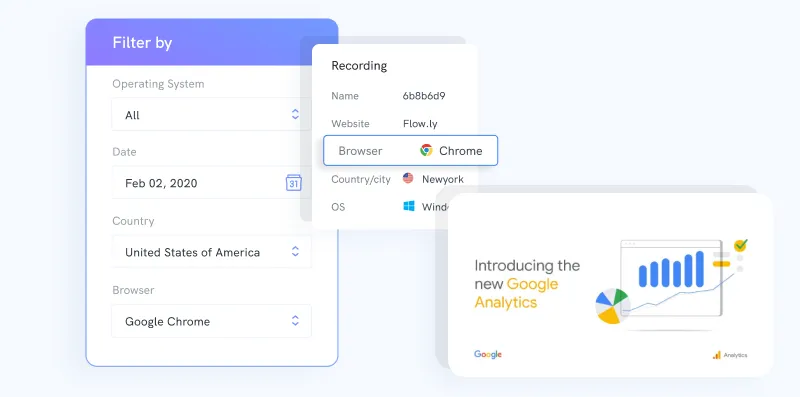 Qualitative research involves the monitoring or gathering up of non-quantifiable or non-numerical data. This method or type goes deeper than the surface-level statistics of a problem to reveal context, meanings, definitions, and attributes of an element or problem.
Session recording provides visual data that is not quantified and that speaks to the patterns that exist behind user behavior. In that sense, it's a form of qualitative research. However, it is possible to arrive at quantifiable conclusions using session recording. For instance, if you view 100 visitor sessions and observe that 30 of those users clicked on your call-to-action button, you'll have observed a click-through rate of 50%, an example of quantitative data.
Through this example, you can see how important session recording is, no matter what form of research you're conducting. Benefits of Session Recording Session recording improves a number of site and strategy elements. It's difficult to list all of them, but you can get a pretty good idea of its overall impact by reviewing the improvements made in the two key areas of site performance and site optimization. Improve Website Performance Pay close attention to how users interact with the various elements of your website. Each element has a purpose, and optimizing them greatly improves the overall performance of your website.
Site Navigation When viewing session recordings, focus on the way users navigate through your website. Note bottlenecks or roadblocks hindering their ability to get from one page to the next. If your link structure is in disarray, it not only becomes difficult for visitors to navigate your site, but your SEO performance suffers as well.
Site Design Combine session recording with a larger set of tools -- analytics, A/B testing, and user feedback, to evaluate the performance of your site's design. Each site element has a purpose, and session recording gives you the ability to gauge performance across the entire site.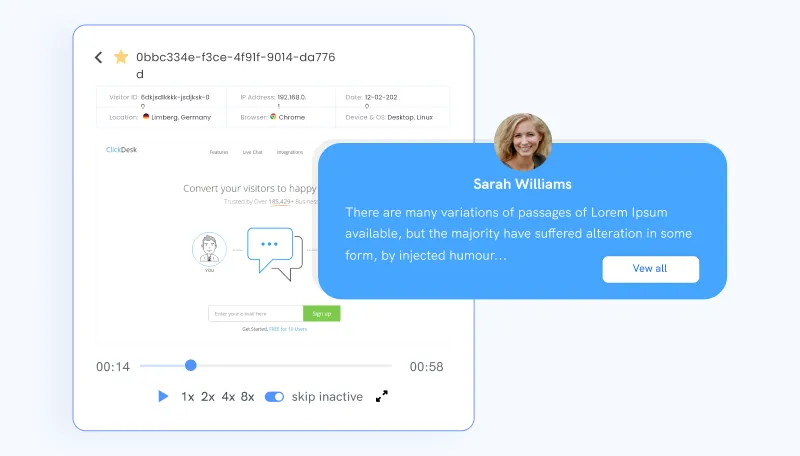 Optimizing Form Flow Use session recording to identify contact forms that are being ignored, overlooked, or abandoned. As the primary means of communication with your brand, it's crucial that your forms encourage communication and that they don't become an obstacle for visitors.
Reducing Bounce Rate Utilize the visual data to diagnose problems in the flow of your website. Just as forms should encourage communication and not hinder it, the flow of your site's navigation should encourage visitors to engage and not back out. Session recording helps you identify reasons a visitor might back out of your site.
Running Website Experiments Use additional tools and research methods to enhance the data you collect from each recording, then experiment with it. Experimentation is powerful, but it can have disastrous effects if your data is not sound. Session recording provides the kind of qualitative data you need to run beneficial website experiments.
Improve Website Optimization Spend some time reviewing how users interact with each page of your site. Certain problems in the flow of your site's navigation can cause a significant bounce rate, and many of them originate from a single element on one of your webpages.
Homepage Since it's the first-impression of your brand for many visitors, study the navigation and engagement for your homepage first. Users should be welcomed by a design that encourages them to navigate through the rest of the website, and session recording enables you to identify site elements that may be turning visitors off.
Feature Page User-intent is crucial, but session recording doesn't always tell you why someone visits your site. On the feature page, however, you have a pretty good idea of the kind of info each visitor is looking for. Present your products and services in clear terms that proactively address any objections visitors might have.
Payment Page An abandoned cart is frustrating. When a visitor shows interest in a product or service, navigates to the checkout page, then backs out of the site, you're left wondering where it all went wrong. While reviewing abandoned cart sessions, try to identify patterns among the users. Then use your data to optimize the payment page to be as inviting, secure, and user-friendly as possible.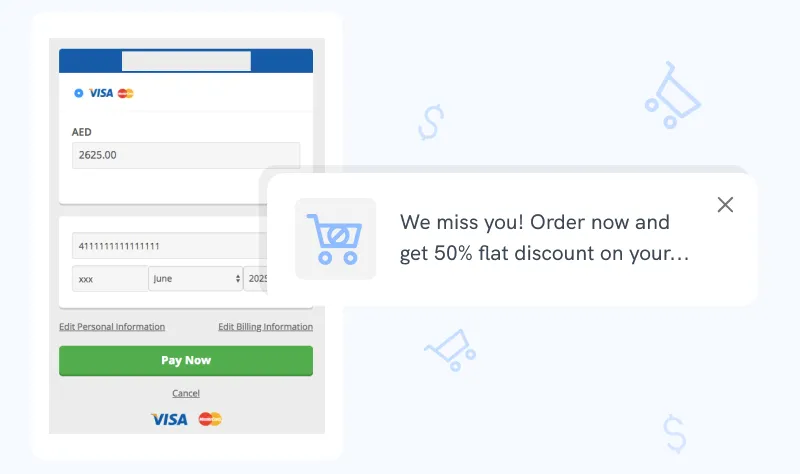 Landing Page Aside from making sure your landing pages are redirecting visitors correctly, session recording helps you visualize user-engagement from the very first impression -- in this case, from the landing page. Marketers use landing pages to deliver ultra-targeted content. You can use session recording to identify performance and navigational errors from the start of the user journey.
Resource Page If your site includes a blog, or if you provide educational content in some other form, session recording helps you optimize engagement and performance for those pages as well. Resource pages, as they're often called, provide value to visitors without asking for much in return. This builds trust and presents the brand as a source of authority. Use session recording to ensure users are engaging with and enjoying your blog posts and articles.