There seems to be an urgency among companies across a variety of sectors to invest in analytics. Surprisingly, however, there are many brands that still do not invest enough time and effort into analyzing visitor behavior specifically.
Many small business owners take charge with a DIY-attitude, consuming countless blog posts and books that cover digital marketing, and more specifically, analytics and optimization. Unfortunately, much of the content available is contradictory because different methods work for different industries and different scenarios.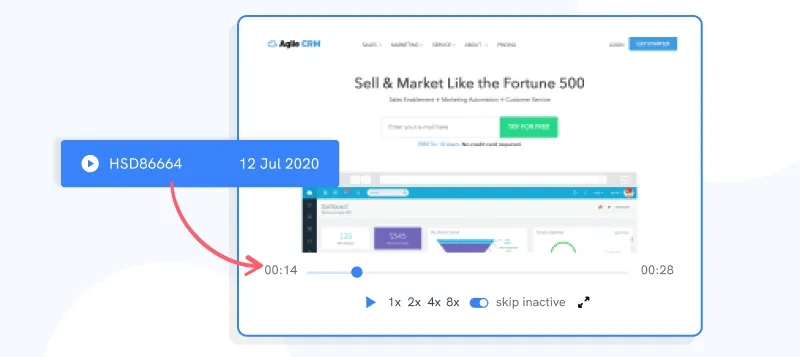 Brands of all sizes, whether it's a small business owner or a Fortune 500 executive, should take the initiative to be more involved in this crucial element of marketing, but they shouldn't do it alone, and they shouldn't jump in unprepared.
Session recording is a powerful tool that enhances analytics by providing a snapshot (or video) of how users behave while interacting with your website. It records visitor sessions and stores them, giving you even more data to use while optimizing your website to boost conversions.
How Does Session Recording Work?
Session recording works by recording visitor sessions as they navigate across your website. When a visitor lands on your homepage, or any other page, it records all engagement. This includes mouse movement, clicks, and more. This data is compiled and stored, along with the actual video, allowing you to make data-driven decisions and better optimize your website.

By allowing you to actually see how people behave on your website, session recording simplifies a process of data-mining that would otherwise take weeks, or even months. It visualizes where visitors move their mouse, what links they click on, and what areas they ignore altogether.
Features overview?
Visitors to your website are potential customers or clients. Some companies spend millions annually on learning more about prospective consumers. Session recording not only makes this process easier, but it also makes it incredibly cheaper.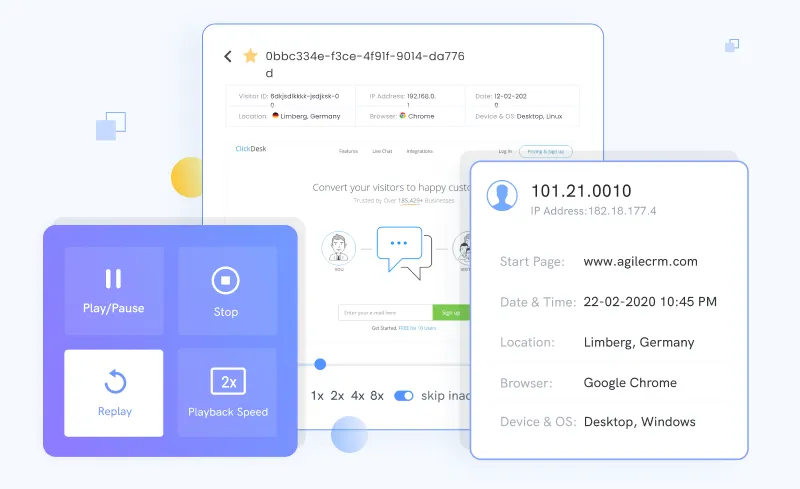 It's all made possible by the innovative features that work behind the scenes. Coincidentally, these are the key features you should look for when shopping around for a session recording app.
Key features include:
Visitor Recording
Session Replay
Easy Configuration
Infightful Dashboard
Advanced Filtering
Visitor Recording
Visitor Recording allows you to record visitor sessions and save them with ease. You can retrieve the recordings along with the rich-data that accompanies each one, allowing you to make data-driven decisions and eliminate the guesswork.
Session Replay
Session Replay let's you playback each session on an easy-to-use dashboard. The intel you gain from each playback is invaluable to your optimization efforts. The dashboard includes advanced playback controls, contextual insights, easy collaboration, and team communication.
Easy Configuration
Session recording is incredibly easy to set up. Simply add basic info about the website(s) you want monitored. Once the JavaScript tracking code is generated, add it to your site and you're ready to go.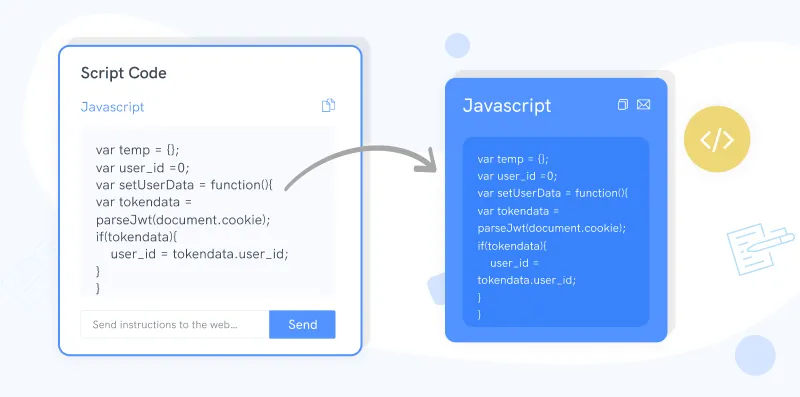 Insightful Dashboard
The dashboard is one of the key elements that make these apps easy-to-use, without sacrificing its power and performance as an analytics tool. Everything you need to monitor visitor engagement and optimize the visitor's experience is located in one intuitive and insightful dashboard.
Advanced Filtering
Advanced Filtering is the second step of advanced data-mining, because a huge pile of data is useless if you can't sort through it all. These powerful filters enable you to quickly sort through dashboard statistics, visitor-recordings, website lists, and custom fields and data-points.
Why is Session Recording Important?
Analytics is quickly becoming one of the more crucial elements of digital marketing. The ability to monitor visitor behavior and use that data to optimize your website is key to ensuring a great experience for everyone. Without this data, you have very little to go on when it comes to optimization. You can't fix a problem if you don't know it exists, and you can't take advantage of an opportunity if you don't see it. Session recording is a tool that helps you identify problems and opportunities.
Benefits of Using Session Recording
While the concept of recording visitor sessions is simple, the benefits are vast. The most important direct benefit provided by session recording is data-acquisition. Accurate data is the foundation upon which all good optimization stands. The ability to playback a visitor's session on your website visualizes this data, making it easier to digest and giving you more confidence in its accuracy.
Session recording immediately gives you the ability to:
Identify and fix bottlenecks and critical UX breakdowns.
Boost engagement across your entire website.
See your website through the eyes and actions of visitors.
But the data you acquire is just the beginning. Optimizing for user (or visitor) experience is fruitful in many other ways.

For starters, building an amazing visitor experience leads to more conversions on your website. Conversions might not pour in overnight, but session recording helps you optimize for the best possible outcome.
Session recording also helps you learn:
How well specific website elements work.
Links that achieve the best CTR.
Elements that are ignored completely.
The route a visitor takes to a specific page.
How hard it is for a visitor to go from the homepage to the sign-up page.
This type of data helps you create a website experience that makes visitors want to sign up for that trial, or newsletter, or whatever else it might be. Session recording also helps you make it easier for them to sign up whenever they're ready.