11 Top Ways to Use A-B Testing Software for Your Website
11 amazing ways to use A-B testing software for your website. Learn how to use A-B testing software for your website and improve your conversion rate.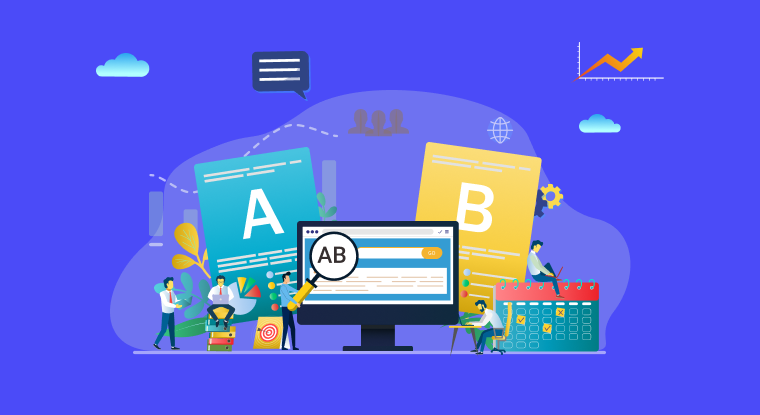 What makes testing so important is the fact that it has a direct effect on the end result or, in other words, the product or service. This means that companies who develop their products and services without testing, or testing using the wrong testing methodology, can end up building product or service features that will not be successful. Not only does this waste precious resources but it can also cause the company to wander in the wrong direction which can negatively impact its bottom line and, in some more serious cases, bring its market position into question.
Today, when most businesses conduct their business online, they use websites to generate revenue either by driving traffic to the website or by converting website visitors to customers. Therefore, testing your website is as important as testing your products or services.
But how do you test your website?
In this article, we dive into the sea of possibilities that A/B testing, often called split testing, and list 11 brilliant ways how you can use it on your website. But before we set sail, let us first explain what A/B testing really is.
What is A/B Testing?
As Denis Diderot, 17th Century French Philosopher once said, "There are three principal means of acquiring knowledge… observation of nature, reflection, and experimentation. Observation collects facts; reflection combines them; experimentation verifies the result of that combination." Fast forward to today, not much has changed as Carrie Wang, growth architect at BCG Digital Ventures says, "Companies with the most successful products are constantly conducting user testing. But not all user testing is created alike — and not all user testing is appropriate for every product."
So, what exactly is A/B Testing? A/B testing (also known as split testing) is a testing methodology where two variants of the same website are shown to website visitors at the same time with the goal of finding which of the two performs better, usually by measuring conversion funnel.
A/B testing is one of the most frequently used experimentation methods in marketing. Most often, it is used to test certain parts of a website such as advertisements, CTAs, and lead forms. To put it simply, you make two versions of a website that are identical in all aspects except one and compare how the two perform when placed against each other. A/B testing stands for a business strategy used to continuously improve your website although you can also use it for your digital marketing and email marketing campaigns.
11 Ways How A/B Testing Can Help Improve Your Website
With the pandemic outbreak still causing havoc in most countries, more and more businesses are switching their sales and marketing strategies to digital-only. This has made the competition fiercer than ever before and a lot of businesses are looking for ways to increase the number of leads they get. Similarly, eCommerce stores are looking for ways to increase their revenue and one way of doing it is reducing their cart abandonment rate. Although different at first, both of these challenges are linked to those businesses´ websites and A/B testing is one of the ways how these and other similar challenges could be prevented.
Below we will list 11 brilliant ways how an A/B testing tool can help you bring your website to a completely new level. So, let´s start!
Resolve Your Website Visitors´ Pain Points
Typically, all people who come to your website come there to solve a specific goal they have. That goal might be anything from trying to learn more about your product or service, purchase your product or service, or read more about a specific topic you write about. And whatever that goal may be, these visitors might stumble upon some pain points that negatively impact them while trying to reach their goal. The reason for that might be a misleading or confusing copy or CTA buttons that are hard to find.
Using the information obtained through visitor behavior analytics tools such as SiteRecording, you can easily notice these pain points and then use A/B testing to find the perfect way of fixing those pain points.
Lower Your Bounce Rate
Although there are many different metrics that you can track in order to evaluate your website performance, one of the most important is your bounce rate. The bounce rate is the number of occurrences in which people land on your website and then immediately hit the "back" button. Potential reasons behind bouncing include having too many options, mismatch in expectations, etc.
And while there will always be people who bounce, having a high bounce rate can down your revenue. Whether the reason behind a high bounce rate is an ad that is not aligned with your landing page or your overall website design is confusing, it is a problem that you will need to fix. One way of fixing it is through A/B testing which allows you to easily test multiple variations of your website until you find the best possible version that has the lowest bounce rate. With visitor tracking, you will be able to pinpoint such problems more easily and thus fix them more quickly.
Improve Your Conversion Rate
Being involved with your customers at each and every part of their customer journey mapping, you can collect extremely valuable information about them and use it to seamlessly improve their journey and provide more value to them every step of the way.
One way of doing it is with heatmaps as shown in the image above. This heatmap captured with SiteRecording shows a visual representation of how a specific website visitor interacts with a website. Being able to accurately determine what your customers view, scroll, and click and how long they do it, allows you to perform easy A/B testing and, with a few rounds of optimizations, ease up your customers´ trip to conversion.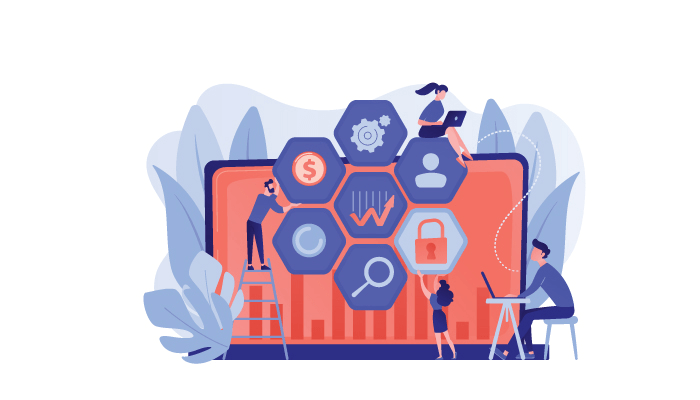 Optimize and Improve Your CTAs
When trying to improve your conversion rate, it is best to start by looking at your CTAs since these buttons are the ones that get your visitors to convert. Needless to say, these buttons are different for every the company and the goal that company is trying to achieve with them. While some CTAs will be focused on driving a sale, others will have their focus on getting the visitors to opt into their newsletter lists. Besides this, CTA can differ based on things such as size, color, text, and placement of the actual button.
If you think your CTAs could be better, the easiest way of testing their performance is with visitor recording and visitor behavior analysis tools such as SiteRecording. SiteRecording solution for visitor analysis creates recordings of your website visitors while they interact with your website and your CTAs. This gives you the ability to put yourself in your visitors´ shoes and make changes to your CTAs. For instance, a good portion of websites has their CTAs in places that take too long or are too hard to notice. To make sure you are not among them, use SiteRecording to identify such an issue and then find the best alternative with A/B testing.
Optimize Your Contact Forms
Similar to the CTAs, contact forms are also a very important item on your website when it comes to conversions and communication with your customers. Contact forms also differ based on their goal, size, placement, number of fields, etc.
While for some companies, a smaller contact form with just a few fields will work wonders, other companies may need to have longer forms since they require more information from their website visitors. To figure out and optimize your contact forms in order for them to perform better, you can use visitor recording testing tool to observe how your visitors interact with them and find potential areas for improvement. Once done, a simple A/B testing procedure is used to find the best possible alternative.
Get the Most Out of Your New Product Features
Many product teams out there are deploying new features and updates to their products as a part of their efforts to respond to their customers and their requirements. When such a feature is tied to some of the product´s key functionalities, it is important that everything goes as planned and that the feature answers your customers´ needs. To maximize the ROI of all your new product developments and improvements, use website recording to record your visitors using the new features and A/B testing methodology to create various changes to your product features while they are being developed.
Optimize Your Landing Pages
A landing page is a standalone webpage created specifically for marketing and advertising purposes. It is actually the place your visitors land after they click on a link in an email or an ad on Google, YouTube, Facebook, etc. Unlike websites that have many different goals, landing pages have only one and that goal is called a CTA.
Using a visitor recording tool such as SiteRecording, you can determine the best layout for your landing pages and then use A/B testing to determine which layout works best.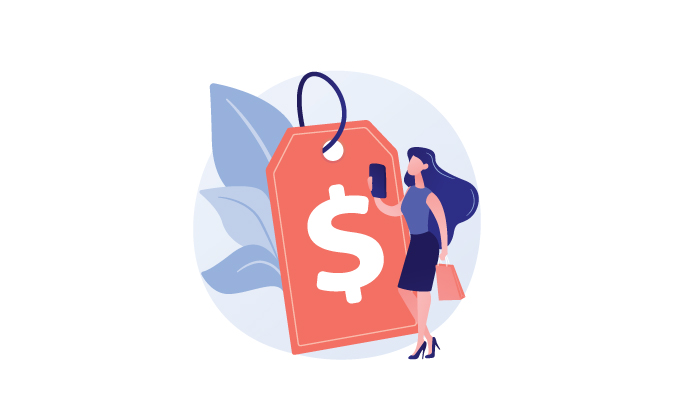 Improve Results by Improving Typography on Your Website
One thing that almost always goes unnoticed on a website is typography. Typography is already been proven to have a tremendous effect on conversions but just selecting one of the available Google fonts will not get you far. The same thing is with color where black on white will work for most long-form copies but not for CTAs.
To learn what works and what doesn't, use visitor testing tools such as SiteRecording in combination with A/B testing.
Ensure Your Pricing Changes Are Effective
Getting the right pricing for products and services can seem like a mission impossible. Price forming is often not completely understood and even more often it is optimized. Almost always, setting a price is not just watching the pricing that your competitors have and lowering yours.
In order to get your pricing right, you need to take time to understand what pricing works best for you. Considering the market conditions, as well as your position on the market, you can use visitor recording tool such as SiteRecording to determine what pricing works for you and then use A/B testing to see what pricing works best for your target audience.
Improve Your Visitor Engagement
Having a website, all comes to how much your web visitors engage with it. Therefore, all elements of your website including your headlines, CTAs, layout, fonts, and colors have an effect on user engagement. Testing each element will allow you to optimize it and ensure the best possible engagement rate for your visitors.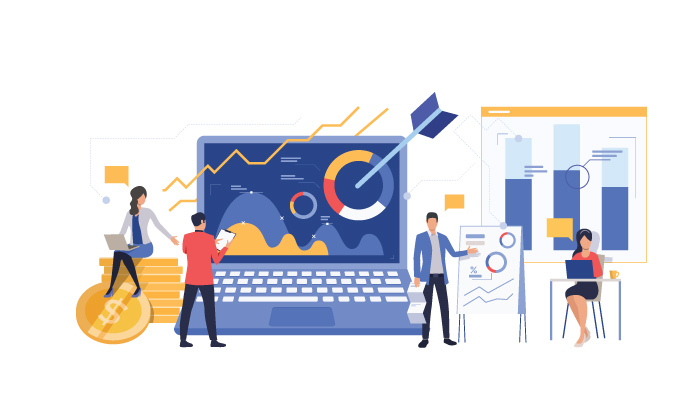 In order to not waste time on inaccurate conclusions and improvement attempts, visitor behavior analysis tools such as SiteRecording will allow you to identify areas for improvement and use the A/B testing methodology to determine the improvement that will harness the best results.
Reduce Your Risks When Making Changes
When A/B testing, committing to expensive and time-consuming changes that are proven to be ineffective can be completely avoided.
Important decisions can be well-planned and will allow you to avoid mistakes that would otherwise be expensive and tie your resources with minimum or even negative gain. Using visitor analysis tools will help you understand your visitors and their requirements which can then easily be met with A/B testing which will help you find the best possible alternative.
Conclusion
Now when you have finished reading this article, you are almost completely ready to start planning your own website optimization strategy. When you start doing A/B tests, follow each of the eleven best practices listed in the article and you will quickly learn how this testing methodology is invaluable in improving your website´s conversion rate optimization.
When done correctly, A/B testing can be an excellent way of reducing business risks that often accompany any and all optimization initiatives. What´s more, A/B testing will also improve the overall user experience (UX) on your website by eliminating any issues before they were able to cause you any real damage.
In order to minimize the time spent on creating the A and B versions of your website and to maximize the success rate of your tests, you can use a tool such as website recording software. Understanding what you don't see can be difficult and almost always leads to assumptions which, in turn, lead to business decisions of questionable accuracy.
With our SiteRecording software solution for secure, accurate, real-time monitoring and analysis, you will know exactly what your customers want and create efficient A/B testing endeavors that will bring your website and your business to a completely new level.
Why SiteRecording?
#1
Distinctive Dashboard Analytics
#3
User Behavior Analytics
#4
Improved Engagement Rate
#5
Real-time Monitoring System
#6
Customer Behaviour Analytics
#7
User Experience Optimization
#8
Improved Conversions & Revenue
#9
Unbelievable pricing - the lowest you will ever find
#10
Everything your business needs - 50 apps, 24/5 support and 99.95% uptime