Website Click Tracking: How To Maximize Website's Potential
Website click tracking gives you helpful insights and aids in tracking the success of your website. It allows you to determine which pages or items on your website are drawing the most attention from users. It assists you in learning what attracts visitors to your website.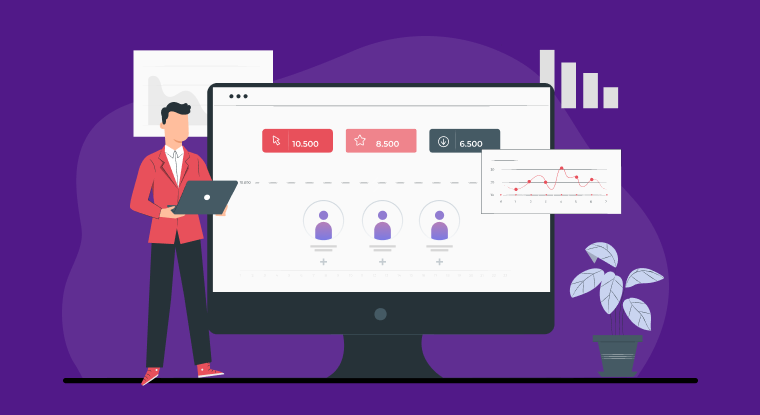 There are many reasons why you might want to track clicks on your website. Click tracking can help you understand how users interact with your website, identify areas of your website that are popular or unpopular, and track the effectiveness of your website marketing campaigns.
Click tracking can be performed using a variety of tools, including web analytics software, server-side log files, and client-side click tracking code.
If you are interested in tracking clicks on your website or carrying out website usability testing, there are a few things you need to know. In this article, we will discuss the basics of website click tracking, including how it works and what you can do with the data.
Website Click Tracking
Website click tracking is a process of monitoring and recording clicks on a website. This data can be used to analyze website traffic and understand user behavior. Click tracking can be used to track clicks on links, buttons, or other elements on a web page.
Website click tracking creates information on where users click on a certain page of your website. To connect the software with your website, you must install some code on the backend of your website, often in the head> section.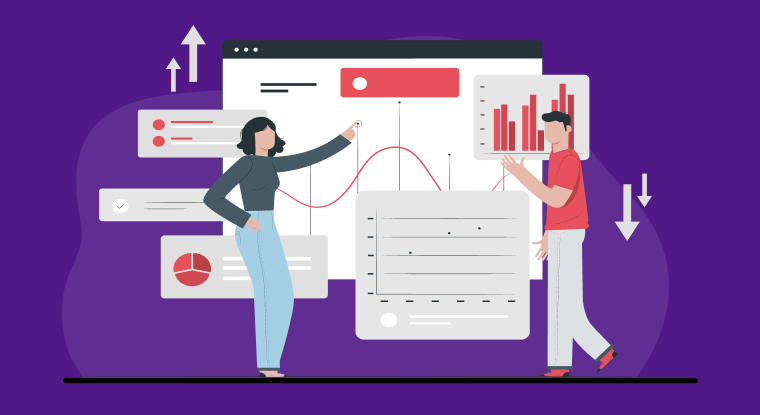 Whether it's a link, form field, or something else, a signal is sent when someone clicks on your website. This signal can be picked up by a website click tracking tool, which can then be used for providing user activity reports similar to that of website monitoring tools.
It resembles GPS navigation in certain ways. You may open the app and view the addresses the car has visited and the routes it's traveled to various locations if your phone has GPS installed or if you've utilized software to track your teen's automobile.
You may create a kind of map of the activities of website visitors using user behavior reports, which are derived from website click tracking. You decide how to restructure your website, focus visitors' attention, and eliminate distractions based on that data.
Patterns start to appear when you track clicks over an extended period of time. You might find, for instance, that a certain link on your homepage's top navigation bar gets the most clicks.
You can profit from it if you can determine why that link and the related page get so much attention. Furthermore, you can utilize website analytics tool to create a better map of the data and design a better user engagement strategy.
Benefits of Website Click Tracking
Any business that offers digital goods or services has to have website click tracking software like SiteRecording. Use website click tracking to your advantage to comprehend how users engage with your website, examine traffic data, and measure your website's progress over time.
A few benefits of using website click tracking:
It enables a more detailed examination of the marketing data.

It aids in the optimization of your marketing plan.

It gives information on your advertising campaigns and enables you to keep an eye on sales.

It is helpful for tracking email clicks and social media marketing campaigns.

Some tools give you useful information such as free website analytics and aids in monitoring the operation of your website.

It enables you to determine which information or items on your website are drawing the most clicks.

You can use it to learn what attracts visitors to your website.

You can use it to identify and correct website issues.

It offers a user experience analysis.
By improving conversion rates and customer engagement, website click tracking software enables you to boost your revenue. It functions like a GPS for your company, guiding you to the precise point at which prospective clients are interacting with your brand online so you can make the necessary adjustments to improve the user experience and increase sales.
Things to Be Mindful of Using Website Click Tracking
You can evaluate data and take practical steps to increase your conversion rate with the aid of a decent website click tracking tool. Click tracking does have certain disadvantages, though. The following are some of the problems you need to be aware of.
The user intent is not captured by click trackers. It sometimes struggles to distinguish between a user who is scrolling down the page and one who is clicking on a result because they are interested in the content.

On occasion, it might be challenging to tell the difference between a person who clicks on a result in order to share it and someone who is interested in the material and wants to read more.

If your website has been optimized for conversions, it doesn't give you fast feedback.

Website click tracking might not be a reliable indicator of user engagement with various kinds of content.

A few website click tracking technologies take time in producing accurate data and outcomes.
You can track each click, though, if you have the right tools. SiteRecording shows you where users click on the page with heat maps, click maps, and thorough analytics so you can optimize your website to boost user satisfaction. It also provides remote usability testing to understand user interaction with products or services at any remote location.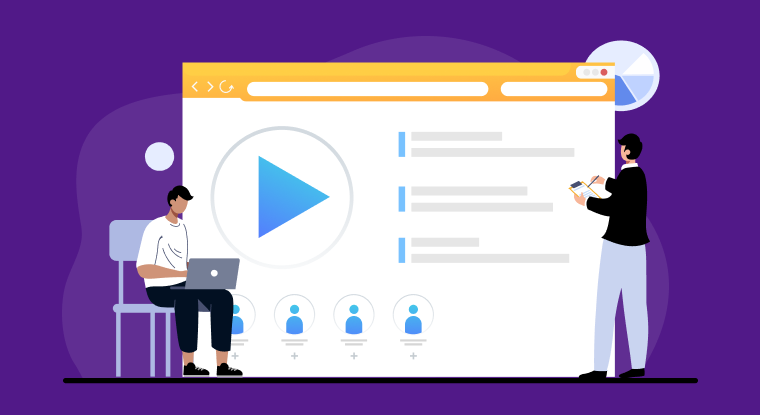 Getting Started With Website Click Tracking
Through website click tracking, you can get a deeper understanding of your users and gather the information you need to improve their experience, which will eventually help your business expand.
Here are a few ways to use click tracking data to enhance your website.
Monitor what is effective and what is not
As they show you if visitors are interacting with features like site links, buttons, and CTAs, website click tracking is undoubtedly one of the most insightful ways to track user activity on a site (calls-to-action). If important components are being overlooked, you may make modifications; if a few sections are receiving positive engagement, you have the knowledge necessary to intensify what is working.
Find mistakes and bugs
Standard link tracking often fails to tell when a click is unsuccessful. Users may click on an image they mistakenly believe to be a link and get stuck there, or perhaps a link or button is broken and not working properly, preventing users from moving on to other pages of the website.
Website click tracking similar to website monitoring software keeps track of all the unsuccessful clicks that prevent people from moving down the funnel and becoming clients. You can create an optimization roadmap for improvement by gathering all those user-reported points of confusion, annoyance, and ""rage-clicking"" collectively (remember: click maps aggregate data for a whole page between several users).
User clicks are valuable; don't squander them on unnecessary components.
A/B testing
Never get too wedded to one version, even if you believe you have created the ideal answer for your people. Setting up two distinct solutions or contrasting the old and new is always a wonderful idea.
A/B testing involves exposing various iterations of a website, email, etc. to various user groups. Using this method, different options are assessed, and the best one is then put into practice. The majority of the text that your consumers engage with can be used for UX design, email subject lines, landing sites, etc.
User interviews
It's best to combine multiple factors if you want to get the most out of your user engagement. With click tracking and recordings combined with user interviews, it's simple to revisit and review the user's behavior. This is a well-documented and useful source of information when combined with their comments and videotaped facial expressions.
Wrapping Up
You can learn more about website users' clicking habits by using website click tracking. It reveals to you what their interest is. In order to enhance your revenue and conversion rate, you can better design your website depending on their interests.
Remember to select a website click tracking tool that gives thorough data if you want to benefit the most from website click monitoring. SiteRecording by 500apps helps you identify lead sources, track impressions, and also failed clicks conveniently. Along with advanced features and analytics that give a clear understanding of how users engage on a website, the application also provides access to 50+ applications of its parent suite that you can utilize to build a robust business structure and run it like a Fortune 500.
Why SiteRecording?
#1
Distinctive Dashboard Analytics
#3
User Behavior Analytics
#4
Improved Engagement Rate
#5
Real-time Monitoring System
#6
Customer Behaviour Analytics
#7
User Experience Optimization
#8
Improved Conversions & Revenue
#9
Unbelievable pricing - the lowest you will ever find
#10
Everything your business needs - 50 apps, 24/5 support and 99.95% uptime