9 Facts About Behavior Analytics That Will Blow Your Mind
Behavior analytics is one of the most effective ways to improve sales. Here are 9 facts about behavior analytics' effectiveness that will change your mind.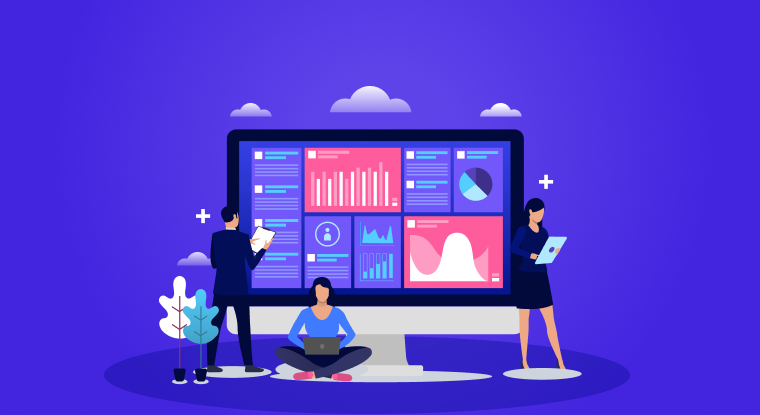 What Is Behavior Analytics
Behavioral analytics is a branch of business analytics that focuses on tools to gain new and invaluable insights into how customers relate to your website. It is most popular with eCommerce platforms, online games, and mobile applications. However, its use is gaining traction among small and medium business owners.
Knowing how your customer thinks is invaluable. They directly or indirectly make you money; the knowledge of their thoughts gives your business an advantage. The behavior analytics transcends customary study of basic metrics like views, active users, etc.; it gives you insights into how your product affects metrics like retention, conversion, revenue, and several others.
Every customer who visits your website unknowingly drops data. This data is analysed using behavior analytics to determine the reasons behind each customer's decisions. This will help you forecast future trends, make decisions, and correct design flaws. After studying customer behavior, a simple tweak to your website, as simple as ad placement or CTA timing, can significantly change how users interact with your business.
Behavioral Analytics is vital if you aim to stay ahead of your competition. It helps you walk in your customer's footsteps and stay in their brain to understand the reason behind each decision.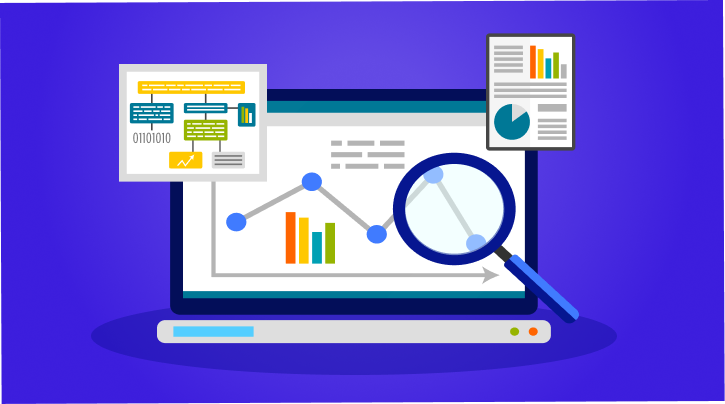 Why Analyzing Website Behavior Is Important
Every business aims to make sales; to make sales, you need to make sure your products meet your customer's needs. This is what behavioral analytics help you devise. It enables you to understand the need of customers, how to tailor your digital products to meet their demand and how the users will use them. Let us take a look at a real-life example. After visiting a website selling sneakers, you must have noticed consistent advertisements offering you sneakers at discount prices on almost every other webpage you visit. This is how behavioral analytics work; it monitors your browsing habits and offers you something you want.
Also, behavioral analytics help you monitor how many times a user engages with your content or product. If a customer consistently shares your product or content, that signifies significant interest. If the customer hasn't placed an order yet, maybe a discount is what you need to offer to close the sale.
Leveraging behavioral analytics can be the difference your business needs. You will understand why customers act, but it also monitors why they do not complete an action. It is all in the data customers litter your website with; all you need to do is use it.
Facts About Behavior Analytics
Here are some things you need to know about behavioral analytics You Need the Right Tools (A/B, Heatmaps, Session Replay, VoC) Even with the proper knowledge, there is so much you can do without the right tools. The right behavioral analytics tools help you make sense of the data available on your website. To enable behavioral analytics software to track user behavior, you need to add a code to your website. You can do this manually by adding a simple JavaScript snippet to each webpage or setting up tracking for all webpages.
To determine the type of tool you need for your business, you need to understand the types of behavioral tools there are:
A/B Testing tools: help you test the changes on your website to help you know which version works better. For example, if you want to change the location of your CTA, you should test how customers will react. A/B testing enables you to deploy the two different options to gauge which one the users find desirable. Naturally, the better variation will yield better results like clicks, signups, sales, etc.
session replay: Show how customers move through your webpage by replaying their actions in video renderings. The tool helps you look over your customer's shoulders as they navigate and interact with the elements of your different web pages. You will see what users linger on most, where their navigating stops, and what they ignore.
heatmaps: represent how customers relate to your website in color-coded depictions. Hot signifies the element users interact with most, and cold means otherwise. If you wonder what your customers connect with most on your webpage and whether they see a particular feature, heatmaps will get you the insight you need. Learn more about what are heatmaps?
Voice of Customer (VoC): literally puts the voice in the mouth of your customers. It enables them to leave comments about their experience on your website. So, you'll find out why customers are making the decisions they are. This can be done through open- or closed-ended questions or surveys.
You Can Get To The Root Of Your Bounce Rate
A high bounce rate will indeed affect your conversion rate. Bounce rate is the number of times a user navigates away from your website. Hence, if you wonder why users leave your website 'immaturely,' you need to use behavioral analytics. Users can leave your website for millions of reasons; narrowing it down to one is almost impossible. However, behavioral analytics help you pinpoint the root cause of your high bounce rate, making it easy to root it out.
You Can Monitor Clicks and Customer Movement
As I stated earlier, behavioral analytics help you monitor how your customers relate to your website. You will know the elements they dwell most on and why. This will help you decide the placement of essential texts, ads, CTA, features, and components.
You Can Future Proof Your Conversion Strategies
Behavioral analytics give you the present state of things, which you can use to predict how things will be in the future. After highlighting the root cause of the high bounce rate and low conversion, you need to analyze the report to look for ways to improve conversion. The report can help you decide how to improve customer experience, like quicker payment options, removing unnecessary form fields, changing page details, CTA location, etc. In addition, behavioral analytics continually deliver exit reports you can use to improve your conversion in the future.
Conversions Can Be Optimized
No matter how well your website is doing, it can still do better. Understanding user behavior is the first step in improving conversion. Behavioral analytics can help you record significant improvement if you record a fair conversion rate. To optimize your conversion rate, there are several elements you need to take note of. This can be both strenuous and time-consuming. Behavioral analytics give you a big-picture overview and pinpoint route to take, which include: · Sending personalized emails based on user behavior data · Offer personalized products from recommendation · Personalize landing page based on referral traffic · Find testing opportunities from exit reports · Offer personalized experience to new and returning visitors.
Heatmaps Can Help You Optimize CTAs
Attention is what determines how much your users buy. The heatmaps lets you know what they give credence to on your website. In addition, it provides a color-coded impression of how users navigate your website; areas that regularly get clicks will be 'hot' while regions with low clicks are 'cold.' This will help you know how to draft the best CTAs and where to do so, place them. Furthermore, you will know what elements distract your users on your page. If your web page's component is fiercely contesting for clicks with your CTA, it might be time you redesigned your website to direct attention solely to your CTA. The conversion funnel will soar once you improve your users' focus on your CTA.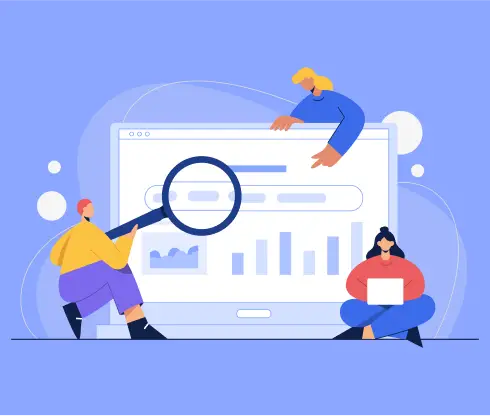 User Behavior Analytics Can Help You Monitor Which Ads Are Effective
The user behavior analytics data helps you know which ads are effective. The best way of knowing how your advertisement campaign is by comparing traffic before and after your campaigns. Most users check out the organization they want to do business with, and this always starts with a visit to the company's website. An effective ad campaign will indeed translate to improving site traffic. Using In addition, user behavior will give you a monthly, weekly, or daily report of your website's traffic.
You Can See Exactly Where Visitors Click Within Your Website
User behavior helps you know where your visitor clicks on your website. This is tracked independently as your web page or screen loads. Knowing where a user clicks will understand how they relate to your content. This will give you the knowledge of the content that attracts and distract your customers. Also, you will be able to redesign your website to improve the position of your elements like CTAs, navigation pane, etc.; this will enhance your customer experience and conversion rate optimization
Which Tools To Use
SiteRecording
website recording software from 500apps is designed to help businesses improve their conversion rate by analyzing user behavior. In addition, it helps improve the user experience for site visitors and pinpoints the exact reason why visitors leave.
The software generates explicit and visual data points about the user's activities on your website. It gives context to user behavior, records all engagements, including clicks, cursor movement, and more, stores and compiles data.isk being blocked if you send unrelated emails to recipients.
The best way to send related emails is to know what your customers need from their user behavior data. In addition, you will know the correct email to send to new users and returning users.
Analyzing metrics like past purchases, cart abandonment, recent browsing history, time taken before making a purchase decision, etc., will help you know how to draft the correct email. In addition, segmenting your emails gives each user a personalized experience and significantly improves your conversion rate. Customized emails will record more clicks and a higher open rate.
Why SiteRecording?
#1
Distinctive Dashboard Analytics
#3
User Behavior Analytics
#4
Improved Engagement Rate
#5
Real-time Monitoring System
#6
Customer Behaviour Analytics
#7
User Experience Optimization
#8
Improved Conversions & Revenue
#9
Unbelievable pricing - the lowest you will ever find
#10
Everything your business needs - 50 apps, 24/5 support and 99.95% uptime