10 Best Practices of Conversion Funnel Analysis
Conversion funnel analysis is all about understanding the customer's journey, and optimizing it. Here are 10 best practices of the analysis.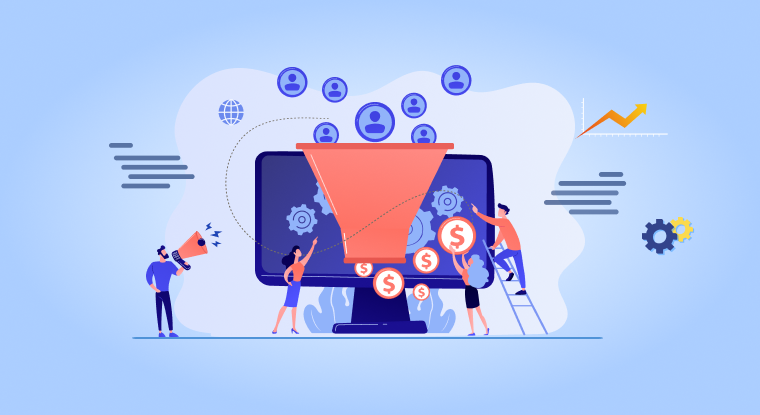 Since the outbreak of the coronavirus at the beginning of the year, more and more companies have been switching to digital-only sales strategies. Similarly, more and more customers started searching and shopping for products and services online. This made the competition even fiercer since it was more difficult for companies to stand out among the competition and approach their customers with relevant and interesting content.
Developing a perfect sales funnel consists of several stages, all of which need to be A/B tested, refined, and tracked to ensure that your website visitors are converting as intended. In other words, you want to have a perfect conversion funnels since having one makes the difference between a small company and a Fortune 500 company. Conversion funnels expedite business growth and as a business owner, you want them built, refined, tested, and implemented perfectly.
In this article, we bring you 10 best practices on how to build conversion funnels that not only work but bring results. But before we go there, let us first touch base on what a conversion funnels really is.
What is a Conversion Funnel in eCommerce?
The Conversion funnel is a term used in eCommerce to explain the journey a customer takes when he clicks on a link in an ad or a search engine, navigates to an eCommerce website, and converts to a sale. The word "funnel" is used to describe the way customers are guided to convert with less and less navigation options at each step. Using this word, marketing, and advertising efforts can be aimed at the upper funnel, middle funnel, and lower funnel potential customers.
#Business Owners - Do You Have A Strong Client Conversion Funnel?
If Not You Need One Because Educating Your Leads Can Make All The Difference In Whether Or Not You Will Make The Sale!https://t.co/hFvdQaCCpW#Sales #Marketing #RealEstate #Entrepreneur pic.twitter.com/qFWyQ4gB1B

— Marketing Solutions (@marketingking4) December 3, 2020
Usually, a large number of customers search for a product/service or register as page views on a referring page that is linked to the e-commerce site by a banner ad, ad network, or conventional link. Only a small proportion of those seeing the advertisement or link actually click the link. The metric used to describe this ratio is the click-through rate (CTR) which represents the top level of the funnel. Click-through rates are highly sensitive to small changes such as link text, link size, link position, and many others and these effects interact cumulatively. Once the link is clicked and the visitor to the referring page enters the e-commerce site itself, only a small proportion of visitors typically proceed to the product pages, creating further constriction of the metaphorical funnel.
Adding the product to the shopping cart, registering or filling in contact details, and payment all further reduce the numbers step-by-step cumulatively along the funnel. The more steps, the fewer visitors get through to becoming paying customers. For this reason, sites with similar pricing and products can have hugely different conversion rates of visitors to customers and therefore greatly differing profits.
Conversion Funnel Best Practices
In this chapter, we list and explain 10 best practices of conversion funnels. These include the following:
Tweak your headline
Maybe you are not like that, but most people judge a book by its cover. Similarly, most people judge the value of digital content by its headline. So, if you want to make the best of your conversion funnels, make sure that you pay enough attention to your headlines.
Having that in mind, there are several things you can do in order to ensure your headlines are top performers. As a first step, make all your headlines short and concise since long headlines tend to bore your potential customers before they start reading anything else. As a second step, consider adding some curiosity to your headlines to provoke their interest. Being clear about what your product does is good but sometimes it´s just not enough.
Create multiple lead magnets
Let´s make one thing clear. If you do not have a backend follow-up system in place, your conversion funnels is not completed. In other words, have an email list and use it to keep your customers and prospects engaged on the backend. This does not mean that it is not possible to get sales without having such a list. It just means that having one will make getting more repeat customers much easier. And that is where the lead magnet comes in.
A lead magnet, to put it simply, is something you give away for free in exchange for your potential customers´ email addresses, and other contact information. That´s why your lead magnets need to be interesting and attractive to your customers. Otherwise, they will not give you their personal information. Instead of having just one lead magnet, you should have multiple ones and place them at different places in your Conversion funnel. This way, you will grow your email list faster. Using multiple lead magnets, you will attract more prospects and, in the end, have more sales.
If you are stuck thinking what your perfect lead magnet, simply try different options and test them with your web visitors using A/B testing.
Optimize your sales page
Most sales pages we see are not optimized enough to achieve their full potential. The reason for that is they contain a bunch of product descriptions and contact/purchase forms. If you want to be one of them, stop reading now. If you want to stand out, read on.
To build a perfectly optimized sales page that converts and closes sales, you need to take into consideration the emotion and behavior of your web visitors. This means that you should first address the emotional part of your target audience and then construct everything based on their behavior and logic. By doing it like this, you are using logic to give them the reasons why they should do what you are asking them to do and emotion to inform them of what they will be missing out if they don't do it.
Have flexible payment and shipping options
Aside from optimizing your sales page and the rest of your conversion funnels, your payment and shipping options need to be optimized, as well. In other words, your sales pages are not optimized until you provide several different payment and shipping options.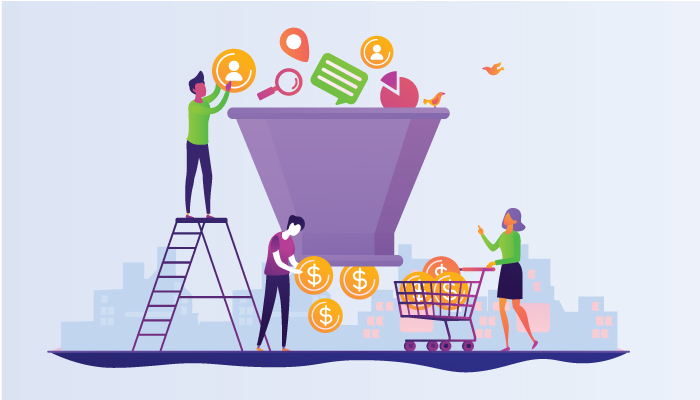 But why stop there? You can continue to improve by optimizing your checkout page also. Since there are a lot of customers who abandon their cart because of long list of information they need to give in order to complete a purchase, consider simplifying their purchase by using a 1-click checkout page. Doing this, you will surely improve your conversion stage as many other companies who followed this simple trick managed to do.
Scan and Fix Potential Problems in Your Conversion Funnel
Typically, all people who come to your website come there to solve a specific goal they have. That goal might be anything from trying to learn more about your product or service, purchase your product or service, or read more about a specific topic you write about.
And whatever that goal may be, these visitors might stumble upon some pain points that negatively impact them while trying to reach their goal. The reason for that might be a misleading or confusing copy or CTA buttons that are hard to find.
Using the information obtained through visitor behavior analysis tools such as SiteRecording, you can easily notice these pain points and find the perfect way of fixing those pain points.
Use Reviews, Testimonials & Case Studies
Trust is earned, not given. In the end, to build any kind of relationship, you need to start by building trust. This means that you need to find a way to work trust and social proof in your Conversion funnel.
Luckily, we live in an era where collecting reviews has never been easier. By displaying ratings alongside your pricing, you are making it easier for your customers to trust you. Equally as important, testimonials and case studies are powerful weapons when it comes to trust-building. Simply ask yourself how should you demonstrate the strength of your products or services to your customers.
Create Convincing Supporting Content
When your potential customers arrive in the decision stage of your Conversion funnel, they are actually considering your offering and comparing it with the offering from your competition. Because of it, you should think about the content that you need to create to further support the Conversion funnel and showcase not only why they should buy the product you offer but also why they should buy that product directly from you.
Besides putting social proof on your website, you can also build trust and brand awareness using carefully created team pages, mission & vision statements, etc. It´s time to speak with your sales and customer support to get insights into what your customers frequently ask. It´s also time to start studying the behavior of your website visitors to see what potential problems they face while looking at your offering.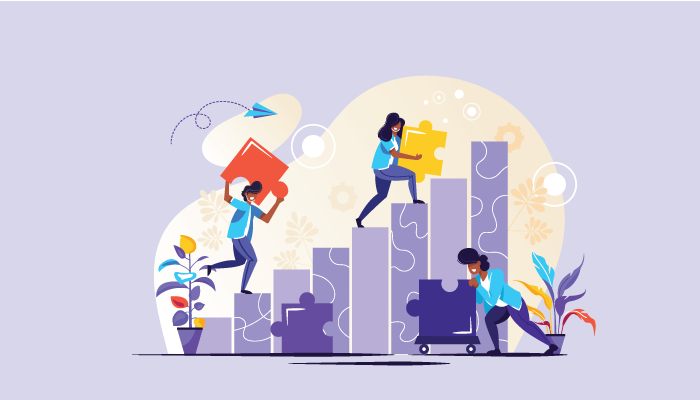 Reduce Friction on Checkouts & Forms
Similar to the CTAs, contact forms are also a very important item on your website when it comes to conversions and communication with your customers. Contact forms also differ based on their goal, size, placement, number of fields, etc.
While for some companies, a smaller contact form with just a few fields will work wonders, other companies may need to have longer forms since they require more information from their website visitors. To figure out and optimize your contact forms in order for them to perform better, you can use a visitor recording testing tool to observe how your visitors interact with them and find potential areas for improvement.
Use Strong CTAs
When trying to improve your conversion rate optimization, it is best to start by looking at your CTAs since these buttons are the ones that get your visitors to convert. Needless to say, these buttons are different for every company and the goal that the company is trying to achieve with them. While some CTAs will be focused on driving a sale, others will have their focus on getting the visitors to opt into their newsletter lists. Besides this, CTA can differ based on things such as size, color, text, and placement of the actual button.
If you think your CTAs could be better, the easiest way of testing their performance is with visitor recording and visitor behavior analytics tools such as SiteRecording. SiteRecording solution for visitor analysis creates recordings of your website visitors while they interact with your website and your CTAs. This gives you the ability to put yourself in your visitors´ shoes and make changes to your CTAs. For instance, a good portion of websites have their CTAs in places that take too long or are too hard to notice. To make sure you are not among them, use visitor recording tools such as SiteRecording to identify such issues.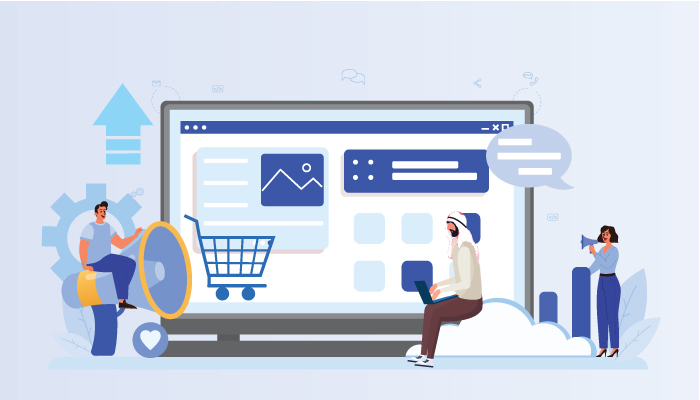 Know Your Audience
If you do not know who your customers are and what their requirements are, how can you expect your business to grow?
The more knowledge and information you have about your potential customers, their requirements, and their behavior, the better you can market your offering to them and convert them to paying customers. In short, if you don't know your customers or you build your Conversion funnel to target the wrong audience, you will get nothing but lose both time and money.
You probably have some information about your customers that you can use to build these target personas but the more information you have, the more accurate your target personas will be. If you are new to building target personas, we recommend you check out this tutorial. As Chad Keller, COO and Co-Founder of Growth Hackers, says, "Having a strong digital sales funnel can be the difference between having a small business and having a multi-million dollar company. Strong funnels have not only given me the opportunity to take multiple startups from $0 in revenue to millions in just months before being acquired. They have also helped me take my marketing agency from $1M to $10M in under a year."
If you want to have detailed and unbiased insights about your customers, try using visitor recording tools such as SiteRecording. This tool will allow you to record the actions your website visitors do while browsing your site. Not only this will help you understand your customers better, but it will also allow you to pinpoint any issues in your Conversion funnel and fix it straight away.
Why SiteRecording?
#1
Distinctive Dashboard Analytics
#3
User Behavior Analytics
#4
Improved Engagement Rate
#5
Real-time Monitoring System
#6
Customer Behaviour Analytics
#7
User Experience Optimization
#8
Improved Conversions & Revenue
#9
Unbelievable pricing - the lowest you will ever find
#10
Everything your business needs - 50 apps, 24/5 support and 99.95% uptime