Top 10 Session Replay Tools to Buy for Your Business
Session replay tool is important for your website as it helps you understand user behavior. Here are top 10 session replay tools to buy for your busieness.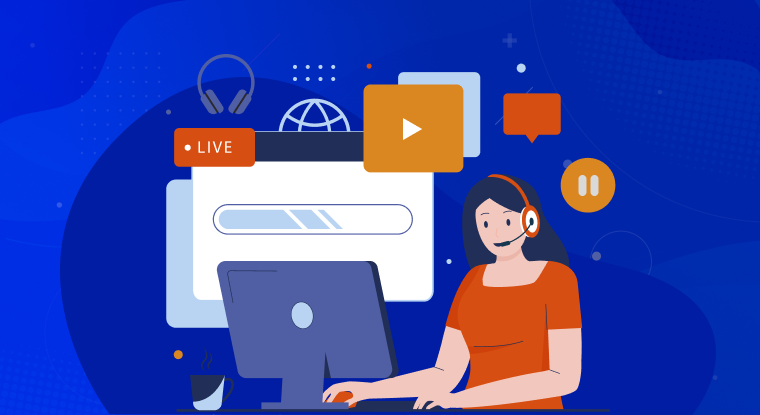 The session replay software is used to record, save and replay the interactions visitors have on a website. They provide digital marketers and UX teams with deep and accurate insights into the user experience of website visitors.
Disregarding the fact that there is still significant controversy regarding the use of session replay tool and the privacy issues that they present, today we have more than 100 different vendors in this industry. And while all of them promise better UX outcomes to their clients and while most of them have the same or at least similar features, as in every business, some of them are good while others could be better at their job. Due to the sheer number of different solutions that are available, we have decided to analyze them all based on a pre-determined set of criteria and deliver you a list of the best 10 session-replay-tools that you can get. Knowing your requirements and comparing them with our findings, we hope to ease up your decision.
How to test a session replay tool While there are many benefits that session-replay-tools can give to your business, there are also some challenges around their deployment. Some of these challenges are:
It can be hard to understand and connect the entire journey of a specific user
It can be difficult to configure certain controls
It can be time-consuming to go through individual recordings and not all recordings will give valuable insights.
It can be time-consuming and difficult to analyze larger numbers of individual sessions
Having these challenges in mind, it is important to note that they do not stop more and more companies to go search and start working with a session-replay-tool. This means that although there are many pros and cons that some session-replay-tools have, they still prove to be a powerful weapon in the hands of an experienced UX team or a data-driven marketer.
So why do companies choose to work with session recording tools? Do the pros really outweigh the cons? The only way to find out is by looking at both sides. Let's take a look below.
Session Replay pros and cons
Pros
They give you information about live online visitor interactions
They give you the ability to look at individual visitor sessions
You can determine areas in your funnel where your users are experiencing issues
They help you find and reproduce issues to further improve your user experience
They give you the ability to understand and improve your onboarding processes by allowing you to see specific places where visitors fail during their onboarding
They allow you to test and enhance new features and web pages by giving you insights into how visitors react to these new features or web pages.
cons
You will often have issues with missing context such as having no direct explanation from the visitor regarding some of their activities. In other words, it is up to you to interpret visitor actions.
It can be time-consuming to go through individual recordings especially when you realize that not every recording will result in valuable insights.
Session replay tools introduce a certain privacy risk for personal visitor data.
10 Session Replay Tools
1. SiteRecording
Part of the 500apps business suite, SiteRecording is also one of the younger session-replay-tools in the market and it can seem a bit odd to you that we have given it in the first place. However, after thoroughly testing the tool, we found it to be packed with features.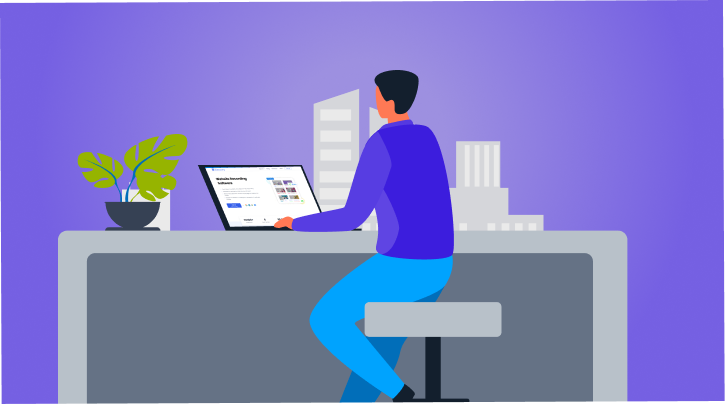 It has a powerful visitor recording tool to track all actions and navigation followed by users and is able to capture data to understand users better through movements on your site. You can manage your session recordings quickly and easily to get to key insights faster. Mark as favorite or apply custom tags for easy categorization, instant access, and segmented analysis. Pick from an extensive list of filters to narrow down your result set to edit and delete them in bulk. The thing that really caught our attention and made it better than Hotjar is a rich and eye-pleasing dashboard where you can view all of your relevant data together with all user behavior analytics.
2. Hotjar
Hotjar is one of the younger session-replay-tools created to give marketers a better understanding of their customers. Having in mind that the company started in 2014 and got its first customer in 2015, Hotjar rapid growth in the past couple of years gives you enough proof that this tool has the capabilities it claims to have.
After we thoroughly tested the solution and went through a significant number of customer reviews, we can easily say that Hotjar really is a powerful tool for session replay. Hotjar allows you to watch recordings of actual website visitors while they navigate your website. What´s more, these recordings include mouse clicks, taps, and mouse movements. Once the session is recorded, you can add custom tags to it, as well as different notes on the visitor´s action. You can also share specific recordings with the team and apply different filters such as landing page, page visited, exit page, etc. Which will make your job much easier as the number of recordings continues to grow. Needless to say, Hotjar comes with the ability to create heat maps, various types of surveys and, feedback polls.
While Hotjar´s number one feature is its innovative screen recording with a broad range of capabilities for precise recording of visitor sessions, other vendors are now starting to release similar features meaning that we cannot consider this as Hotjar´s USP. At least not anymore.
Although Hotjar really is one of the best tools available on the market today, there is one big flaw that makes it impossible for us to give it the first place. Having no reporting and feedback analysis, as well as lacking a solid CX solution, it does not offer the kind of insights that we were hoping to get, especially from a tool that combines multiple powerful UX tools in one. Hotjar price depends on the number of pageviews ranging from €89/month for 20,000 pageviews to €589/month for 400,000 pageviews.
3. Mouseflow
Being one of the older session-replay-tools on the market, Mouseflow fhas similar features as Hotjar including session replays, heatmaps, conversion funnels, reporting, forms, and polls. It is also able to track mouse clicks, mouse movements, and scrolls via session replay. Additionally, Mouseflow also comes with Form Analytics which is a feature that gives its users the ability to see why their visitors abandon online forms. Being one of the most fully-featured all-in-one style website optimization tools that we have tested, Mouseflow will give you valuable insights into how well your website performs when it comes to visitor engagement and allow you to automatically highlight sessions where your users stumble upon problems.
The only two downsides are related to the same thing – ease of use. We found navigating through the tool a bit difficult and unintuitive but that would probably disappear if we were to use the tool in our everyday work. However, the fact that the dashboard is crowded with information can make finding simple features a bit difficult. A well-deserved third place.
With a monthly price of €29 for a starter package for 10,000 pageviews, users can easily upgrade to a "growth" package which is €99 per month, and "pro" package for €399 per month. There are also enterprise packages for more advanced users but the price needs to be requested.
4. Smartlook
Smartlook is a qualitative analytics solution and conversion rate optimization software that offers four main features: visitor recording, click maps, event tracking, and funnels. With over 200,000 businesses of all sizes and industries in its customer base, Smartlook certainly has the right to be on this list but the real reason why we decided to give this tool the fourth place is because of its unique feature set which gives you a way to understand your user behavior at the micro-level.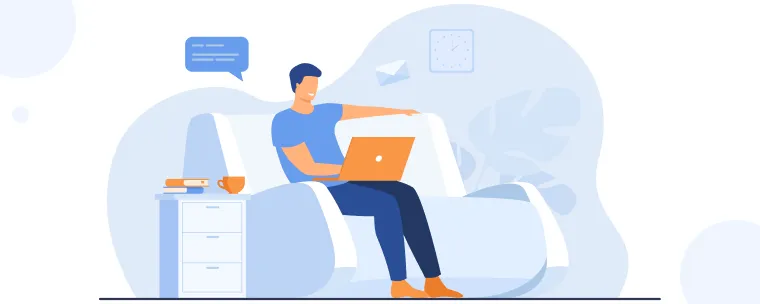 With the always-on visitor recording feature, you can see what your every last visitor does on your website or your app. Heatmaps give you a bunch of data on where your visitors click and scroll while automatic event tracking allows you to know how and how often your visitors do specific things and conversion funnels take those events and give you information on how good your conversion rates are. Aside from some minor bugs that we stumbled upon, the only two downsides are the fact that it does not archive videos after a certain time frame and that the free package has a very limited storage at all websites.
Smartlook comes with a free package that covers 1,500 recordings per month. Starter package will cost you $19 per month while the price for the Power package is $79.
5. Wisdom
Wisdom is a visitor recording and session replay tool that is considered to be one of the more accurate tools in the session replay market. Wisdom uses a healthy balance of the right analytics, classifiers, and neural nets to flag what deserves your attention, and makes it easy to dispatch CX issues to the right members- support, product, QA, and dev. Central to Wisdom is the collaborative issue feed- a collection of short seven-second video clips showing where and how users are struggling within your web app. And each issue comes with full reproduction steps and dev tools context. Same as Smartlook, Wisdom also comes with a free version but that version will cover a maximum of 100 visitors per month. The Startup package will cost you $89 per month while the Pro package can be obtained for $199 per month. Enterprise packages are also available.
6. Hoverowl
Hoverowl is a great choice for many types of businesses who want to increase their ROI and sales. For example, marketers and eCommerce website owners will appreciate being able to tap into visitor recordings, heatmap analysis, and website mouse tracking to optimize web pages and app features for better conversion rates.
Developers, UX experts, and UI professionals will also benefit from the in-depth insights gained through heatmap analysis, with all data results showing up conveniently in one location on the Hoverowl dashboard. What's unique about this tool is the visitor timeline which identifies valuable information such as the source of your visitors, location, and time on the website.
The downsides revolve around Hover Owl not being able to provide as many integrations as some other tools as well as not having form analytics. The pricing for Hoverowl ranges from $9 per month to $99 per month depending on the number of websites, impressions,and storage that you need.
7. SessionCam
SessionCam provides a full suite of tools that allow marketers and analysts to see exactly how a customer interacts with a website. This includes their unique machine-learning algorithm, the Customer Struggle (CS) Score, which automatically measures and ranks the amount of customer struggle within each and every customer journey on your website.
This tool's real-time API feed can be used to basket abandonment campaigns or pass on customer data to other parts of your business. To save time SessionCam uses an advanced algorithm to detect struggle and from that algorithm, it creates a Customer Struggle Score for each recording.
Let's be clear from the outset: SessionCam provides a lot of useful functionality, but its user interface isn't the easiest to learn or use. Getting the most out of it requires a nontrivial investment of time.
When it comes to pricing, SessionCam has a free package that gives you up to 50 session replays. The Small business packages will cost you $50 per month and you will need to contact them in order to get pricing for the enterprise package.
8. MouseStats
Using MouseStats suite, you will find the most important sections and elements. You will find problems, confusion, and troublesome aspects of your web pages. On the other hand, you will find lots of useless parts on your pages. Be objective.
MouseStats allows you to study each single website visitor by watching the full browsing session as a recorded movie. Cursor movements, key-presses, and almost all your visitor's interactions will be played back. What could be clearer than the real user's behavior? You would be able to recognize all the drawbacks and discover issues by using MouseStats Playbacks.
MouseStats offers a free package that includes 100 recordings a month. However, for more recordings pricing can range anywhere from $29/month to $299/month depending on the package you choose.
9. Inspectlet
Inspectlet is a custom reporting tool that records videos of your website visitors as they navigate your site. You can see them click, scroll, and type on your website.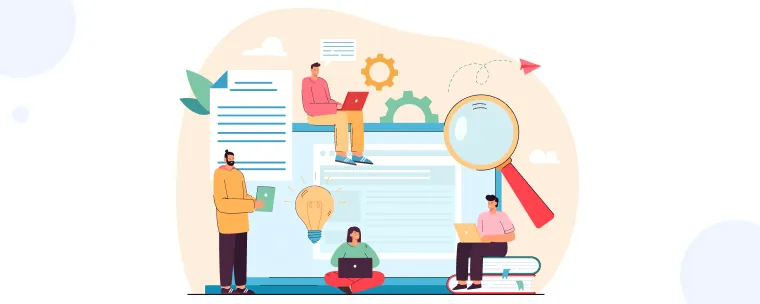 Inspectlet has two different ways it can screen capture to provide data even from complex websites. Screen captures can record mouse tracking, scrolling, typing, and clicks. Since your eye tends to track along with your mouse, you can get a sense of your visitors are responding to on your site. One of the best things we noticed is the fact that you can customize the dashboard to your needs. The platform is powerful, yet easy for the average user to learn.
When filtering and segmenting the list of captures, sometimes it can take a while to load the newly segmented list. Occasional glitches occur in the screen recordings while searching through sessions can be laggy.
Inspectlet offers a wide range of packages starting from free to $299/month depending on the number of pageviews, recorded sessions, and website.
10. ClickTale
ClickTale is a Software-As-A-Service, cloud-based analytic system, and service that allows you to visualize your customer's experience on your website from their perspective. It provides the ability to analyze their interactions in aggregate in the form of heatmaps and reports, as well as individual session replays.
They still have areas of opportunity, such as in dashboard reporting, and letting companies dig into more of the recording pipeline. However, their product releases show they are developing these rapidly.
Pricing is only available on request.
Conclusion
Although session-replay-tools are very helpful in providing live looks into how customers are interacting with your website, there are still times when there are no obvious reasons or explanations why they have abandoned your website. This lack of context can be a cause for frustration since one of the reasons you use session-replay-tools is to get that context in the first place. However, as good as the solution for sessionreplay is, this lack of context will still appear here and there.
That is why you need to look at other features as well before you decide which tool is the best for you and your business case. Features that allow you to track all user actions with an easy and intuitive UI, will help you save precious time while doing your analyses.
That is exactly the reason why, after our careful and thorough testing, we choose website recording software as our top pick. With an intuitive dashboard and with a broad range of helpful features, there will still be situations where you will be missing context but SiteRecording will surely make up for that with its powerful analytics.
Why SiteRecording?
#1
Distinctive Dashboard Analytics
#3
User Behavior Analytics
#4
Improved Engagement Rate
#5
Real-time Monitoring System
#6
Customer Behaviour Analytics
#7
User Experience Optimization
#8
Improved Conversions & Revenue
#9
Unbelievable pricing - the lowest you will ever find
#10
Everything your business needs - 50 apps, 24/5 support and 99.95% uptime