Track Website Visitors Tools in 2023: Top 10
A track website visitor tool aims to monitor, evaluate, and provide a report on various website activities and user behavior. This may include tracking website traffic, user clicks, and performance metrics such as conversion rates. You can guide visitors through a consistent sales process by monitoring your website. You can also provide them with highly targeted and relevant content simultaneously.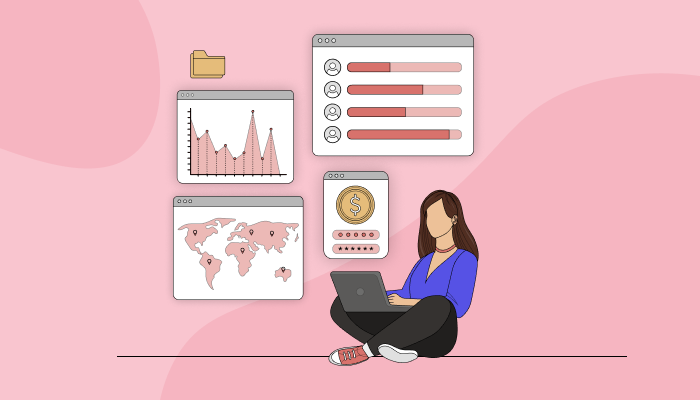 However, despite your efforts to attract visitors, only a small percentage (1-5%) convert. This begs the question: what becomes of the remaining 95% of visitors? Indeed, we cannot afford to allow such a vast potential pipeline to go to waste. It is where website visitor tracking tools come in! Want to know which are these tools? For that, you need to read this blog.
Website Visitor: Friendly Tool for Monitoring
Website tracking tools allow website owners to monitor and analyze visitor behavior. They help identifying areas of improvement and optimize the site for engagement, conversions, and sales. Its features include traffic tracking, source identification, behavior and engagement tracking, conversion tracking, and performance monitoring. These tools provide visitor location, device, browser, and demographic data. It also provides insights into marketing effectiveness by tracking traffic sources and conversions.A track website visitor tool provides visitor behavior, such as page visits, time spent, and actions taken.
10 Best Tools to Track Website Visitors
Following is a list of the best tools used for tracking website visitors:
SiteRecording
SiteRecording can track a user's progression through the different pages on a website.This tool can display the sequence of events users perform once they arrive on a website.
It has features such as:
Behavioral analytics
Customer journey mapping
Real-time monitoring
Conversion rate optimization
Enhance user experience
Unlimited session recordings
Get started with the leading Track Website Visitors today! Sign Up 14 Day Trial
Crazy Egg
Crazy Egg assists you to track website visitors' behavior. It provides marketers with valuable insights into their target client base. It offers heat maps to help organizations optimize their website content.It enables A/B testing and provides insights into user behavior. Website administrators can analyze heat maps, scroll maps, and visual reports to gain insights into how visitors interact with their site.
It has features such as:
Session replays
Mouse movement
Monitoring
Heat maps
Frustration tracking
Data segmentation
Click tracking
Hotjar
Hotjar helps you to track website visitor behavior. It provides insights into why visitors take specific actions (or don't) on your website. It also offers Voice of the Customer (VoC) feedback from users. The Heatmap feature visually displays the most engaging areas on your website page. Session Recording captures and displays the user's journey on your site.
It also has features such as:
Data segmentation
Survey
Click tracking
Mouse movement
Conversion
Side-by-side analysis
Webpage element analysis
VWO Insights
VWO is a program designed for enterprise-level to track website visitor behavior and website optimization. The VWO Insights product offers a powerful tool to identify user experience issues. It allows you to pinpoint problems and make improvements accordingly. Session recordings provide insight into visitor behavior by capturing their actions. It allows you to understand the reasoning behind their actions.
The platform hosts feature such as:
Webpage element analysis
Mobile device analysis
Heat maps
Data segmentation
Data quantification
Conversion opportunities
Kissmetrics
Kissmetrics is analytics software specifically designed for SaaS and e-commerce websites to track website visitors. You can track user behavior across devices and connect it to individual users. With cohort analysis, you can leverage the behavior of actual users. It helps identify your most valuable customers and promising leads to target them effectively.
It has features such as:
Reporting
Management of data
Events
Customer profiles
Campaigns
Billing
Accounts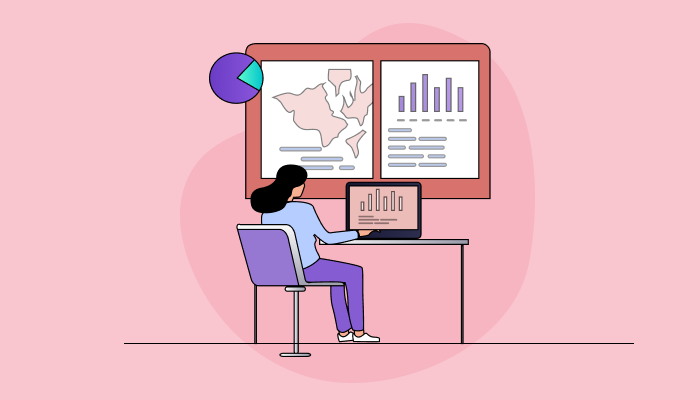 Salespanel
Salespanel is a data-driven marketing software that specializes in lead generation and tracking. It helps you manage and monitor all your leads, guiding them through a predictable buying process both before and after they sign up. Salespanel enables lead capture from multiple sources, such as website forms, live chat, and email marketing tools. This tool provides a comprehensive view of lead interactions by tracking their journey at every touchpoint. No configuration or coding is required to use the tool.
It has features such as:
Real-time Tracking
Behavior Tracking
Audience Targeting
Alerts/Notifications
Real Time Analytics
Source Tracking
Optimizely
Optimizely is a website optimization tool that facilitates website experimentation. This tool is geared towards high-traffic websites.The platform tracks user behavior to identify areas of improvement for web and landing page performance.
It has features such as:
A/B testing
Multivariate testing
Integrate with your workspace tools
An inbuilt CMS platform
AI-based product recommendation engine
Smartlook
Smartlook is a platform that provides user behavior analysis for websites and mobile apps. The platform offers session recordings. It allows you to view a user's entire experience with your site, from when they open it to when they close it. The platform has an event-tracking feature. It lets you monitor user actions such as button clicks, URL visits, and text inputs.
Some more features include:
Heatmaps
Funnel Analysis
Crash reports
Mobile analytics
Integration with third-party apps like Slack, Google Analytics, etc.
Leadfeeder
Leadfeeder is a tool that helps businesses to track website visitors and generate high-quality sales leads. Platform's custom segmentation helps identify high-potential leads based on behavioral and demographic filters. Leadfeeder's Contacts feature identifies suitable contacts from visiting companies for salespeople.
CRM integration
CRM automation
Website visit tracking
CRM data-enabled reports
Prospect monitoring
Lead Forensics
Lead Forensics helps you to real-time track website visitors and provides customer engagement insights. It details visiting leads (company names, phone numbers, social media). The platform sends real-time notifications when pipeline companies visit your website.
It provides features such as:
User behavior tracking
Live site monitoring
Custom reports
B2B contact details tracking
Anonymous B2B visitor identification
Scope of Tracking Website Visitor
A track website visitor tool offers many benefits, such as: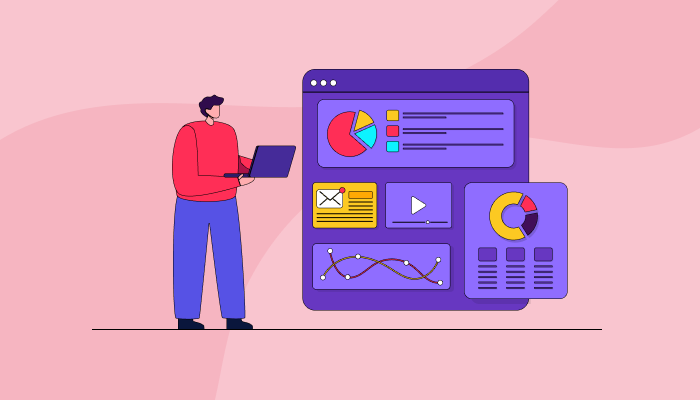 Helps you understand your website's visitors and their behavior.
Provides insights into which pages and content are popular and engaging.
Helps you identify and fix website design or functionality issues.
Enables you to track the success of marketing campaigns and visitor conversion rates.
Allow you to improve user experience and increase visitor engagement.
Helps you identify your website traffic source and adjust your marketing strategy accordingly.
Lets you track visitor demographics and behavior across different devices and platforms.
Provide real-time monitoring and alerts for unusual or suspicious visitor behavior.
Helps you in staying competitive by keeping up with industry trends and best practices.
Conclusion
Tracking website visitors is crucial for any business that aims to optimize its online presence. It helps to understand the user's behavior, interests, and needs. These tools provide insights such as how visitors interact with a website, which pages are most popular, and where users drop off.
Businesses can leverage this information to enhance the user experience. These tools can increase conversions and optimize your website design, content, and marketing strategies. Tracking tools can also identify potential issues, such as slow page load times or broken links, impacting the overall user experience. Through website visitor tracking tools, businesses can proactively meet their audience's needs and gain a competitive edge.
Why SiteRecording?
#1
Distinctive Dashboard Analytics
#3
User Behavior Analytics
#4
Improved Engagement Rate
#5
Real-time Monitoring System
#6
Customer Behaviour Analytics
#7
User Experience Optimization
#8
Improved Conversions & Revenue
#9
Unbelievable pricing - the lowest you will ever find
#10
Everything your business needs - 50 apps, 24/5 support and 99.95% uptime