Resolve 11 Workflow Red Flags Using Website Recording Software
We have embarked on detailed research and come up with how to spot and resolve the 11 typical product workflow red flags using website recording software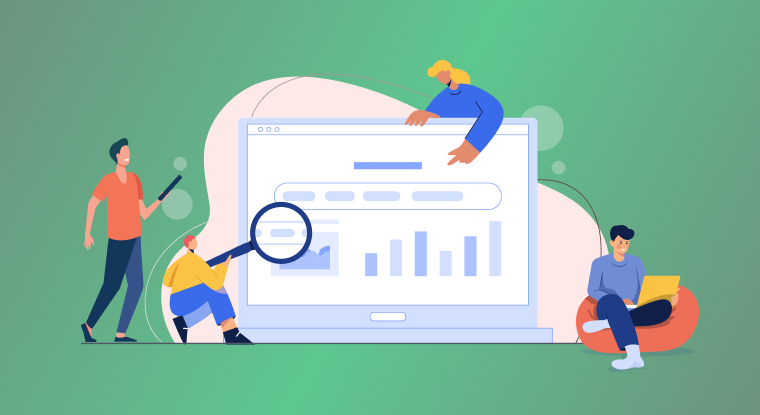 In this article, we are going to identify what product workflow entails, what are product workflow red flags, how to spot these workflow red flags, and resolve the workflow red flags.
Mac Duke said, " Here's a real product development scoop; It's not the product, it's the people. Understanding of the people is the backbone of productization."
What is the Product Workflow in Website Recording?
Product workflow is the series of tasks and activities that describe how a product moves from its raw/ unrefined stage to its processed stage. Product workflow and product management are similar. It is an organizational function or activity that involves strategically driving the development, launching, continuous support, and improvement of its products.
Those who are saddled with this responsibility in an organization are called product managers. For a product manager, to improve your product workflow, you have to understand the typical product workflow red flags; after that, you can identify them and put mechanisms in place to resolve them.
For the sake of this article, we have embarked on detailed research and come up with how to spot and resolve the 11 typical product workflow red flags. They are;
1. A/B Testing
Some product managers rely on A/B testing, i.e. sample testing of two different products to identify the one with more users and the one with fewer users or patrons. While A/B testing helps you quickly identify which products your customers will like between product A and product B, they do not tell you or you as the product manager do not know why product A is the customers' choice and why Product B is not.
This is the first red flag in product workflow; however, to solve this red flag, the product manager can deploy the on-site survey and website recording Software to monitor how website users interact with these products, send a survey tool such as a questionnaire or online forms to collect data and generate feedback from visitors to your website. For software such as SiteRecording developed by 500apps, it is the best website recording softwares that has both the on-site survey and session recording tools.
2. Archaic Team Models
Archaic team models are another red flag in product workflow. In outdated or archaic team models, decision-making is not centered around the user or customers' perception about the product; instead, it is driven by flimsy concepts such as deadlines and organizational goals. The archaic team models automatically lead to toxic organizational impact.
The way of resolving this type of red flag is through the product management team that is customer-centric. You can identify what the customer prioritizes using the best website session recording software to identify users' and customers' behavior on your website. This will enable you to tailor your product workflow towards satisfying your customers first instead of the archaic team models that put deadlines and achieving goals ahead. Make use of the best site recording software to avoid these red flags.
3. Too Much Focus on Big Roadmaps
For product managers whose teams mainly focus on big roadmaps and goals, you are likely to miss ways to help users meet their immediate needs and solve their current problems. Product managers focus too much on a big goal and give little or no attention to the customer's immediate needs. This is another red flag, and the only way to solve it is to focus your team's attention on the customers' needs and allow your team to create products that will meet your customers' immediate needs.
To identify your customers' needs in real-time, you have to make use of the incoming feedback too. This can be placed in strategic locations on your website to enable your users to drop their feedback on what the product should entail and what not. As soon as you receive the feedback, start incorporating the ideas into your production workflow that would result in the right focus and this can be achieved with the implementation of the finest website recording software.
4. Not Measuring the Correct Places
Another product workflow red flag to look out for is when the product manager fails to measure data in the right places. When you measure data in the wrong areas, you automatically get the wrong insight, affecting your product flow.
To not miss out on experimentation insight from your users, you have to collect and measure data in the right place. These right places are those areas referred to as the highest-risk areas, and impacts count the most there. Once you can identify these high-risk areas, the data collected are always accurate and enable your team to avoid burnout. In addition, the data obtained from these right channels give you relevant and valuable insights that will allow you to design and launch better products that will satisfy your customers.
5. Poor Internal Communication
Poor internal communication is a big problem in product workflow. When the teams or units are not in synergy, there is no proper communication of work processes; you do not seek their opinions regarding product life cycle, they, in turn, do not communicate to the product manager on how to improve the products to meet customer satisfaction.
To solve communication in product workflow and management, the product manager has to implement mechanisms and tools to allow for easy communication between the team members and other departments and units. You should also listen to your team and adopt their suggestions on adding value in the right places and at the right time. This will bring about the improvement in synergy among the team members and also improvement in output delivery.
6. Too Much Obsession With the Product
For a product manager that is passionate about the product or team members who are too obsessed with the product, this is a red flag. The main concern should be your customer's perception of the product; how the users feel about the product. On a personal level, you can attach emotional feelings to the launched product but making it cloud what should be paramount to the organization is a severe workflow red flag.
To solve this emotional attachment to the product at the detriment of the user's satisfaction, avoid getting attached to these products. You can also make minor changes at no high cost to weaken your obsession with the products. It would also help validate your ideas by seeking other team members' suggestions before building the product. This way, the product lifecycle is not solely your idea; others can have their input using session recording software.
7. Excessive Focus on Data
When the product manager and their team rely solely on analytics and data in numbers, they are likely to miss out on essential information and details that numbers or figures can not represent. For instance, the user's perception and customer satisfaction can not be measured using numbers, and they are essential in product workflow.
To solve this workflow red flag, you need to interact with your customers as often as possible. You can use tools such as surveys and incoming feedback to gather information from your product's users to improve your product delivery. With the best website session recording software such as SiteRecording, you can track customer feedback and use this information for proper planning and development.
8. Trying to Implement Instant Improvements
When the product manager and their team is trying to implement every suggested improvement at the same time without proper analysis and filtering, this poses a big problem for the production workflow. Most times, some of these improvements are unnecessary.
To solve this workflow, you can adopt a "cost of delay" policy within your team. The cost of delay is an intentional delay tactic that helps you understand which improvement is urgently needed, which ones can wait to be used on subsequent products and which one is unnecessary. When you assign a dollar value to any delay in implementing suggested improvements, you can stay ahead of the game and make this happen by implementing the finest Site Recording software.
9. Too Many Ideas and Suggestions
Another workflow red flag in product workflow is when you and your team members or employees come up with too many ideas and suggestions on how to make a perfect product, this makes the entire product workflow jam-packed and unmanageable.
To solve this imbroglio, listen to all the ideas but streamline the essential ones and adopt them. As a product manager, it is your job to understand and highlight what ideas and suggestions you should implement and the ones to reject. Also, your customers can bombard you with ideas and tips; you must pick the best and drop the unimportant ones. You can also ask your team members to come up with ways and suggestions to discard some of the numerous ideas before you. Record these ideas and suggestions using the finest SiteRecording software so that you would know where to improve and concentrate continuously to grow your business.
10. Using Past Records and Data to Determine Current Product
It is awful and a grave mistake for the product manager to use past records and data to determine the current production workflow; the customers' tastes and perceptions about product changes. There is always the need to survey to identify these periodic changes to move along with the changes and add the necessary upgrade to your products.
To solve this workflow red flag is simple; ensure that you do not depend solely on past records and always conduct regular check-ins to understand the new features to be added to your product. You can also compare past and present heat maps using the best website session recording software. This heat map will give you accurate and current records of users on your online store.
11. Insufficient Focus Time
When your team has little or no time to focus on how to improve the product and bring about customer satisfaction, this is a workflow red flag. Most times, it is the working condition and environment that does not allow for sufficient focus time among employees.
To solve this workflow red flag, the organization structure and environment should be designed to allow team collaboration and focus time. The environment should support a proactive approach to enable employees across different departments and units to interact and make informed decisions. Focus time allows for team collaboration and will allow you to analyze how your product can compete favorably with competitors.
Of all these 11 product workflow red flags, none of them is less important. That's why we have gone through identifying them and highlighting their solutions to bring about customer satisfaction and improved productivity.
Conclusion
According to M. Sosa, he said: " One thing I learned a long time ago was never to ignore the red flags in the beginning, or they will be the same reason in the end."
Most of these workflow red flags are what the product manager may not pay adequate attention to; they look too trivial but go a long way in determining the success of the product workflow and organization in general. Furthermore, the main reason for identifying the product workflow red flags and providing solutions is customer satisfaction. The complete workflow red flags can be eliminated using the best website session recording software. In this [tweet], by CodeNewbie, there are tons of tools in IT to ease programmers' workflow and make a product more efficient.
Various tools can be used in tracking customer behavior and interaction with the products online; the best among them is the SiteRecording software; it is the best website session recording software that enables you to monitor and analyze the activities of your customers online.
Why SiteRecording?
#1
Distinctive Dashboard Analytics
#3
User Behavior Analytics
#4
Improved Engagement Rate
#5
Real-time Monitoring System
#6
Customer Behaviour Analytics
#7
User Experience Optimization
#8
Improved Conversions & Revenue
#9
Unbelievable pricing - the lowest you will ever find
#10
Everything your business needs - 50 apps, 24/5 support and 99.95% uptime