Best Website Tracking Tools for 2023: Top 5 Picks
A website alone cannot help you thrive online. As technology is rising and opening multiple paths to online success, growing online has become more sophisticated. Gone are the days when it was easy to conduct business online. But today, even after an ocean of ways, due to heavy competition, you have to be cautious of everything happening around you, particularly with your competitors. How do you do that?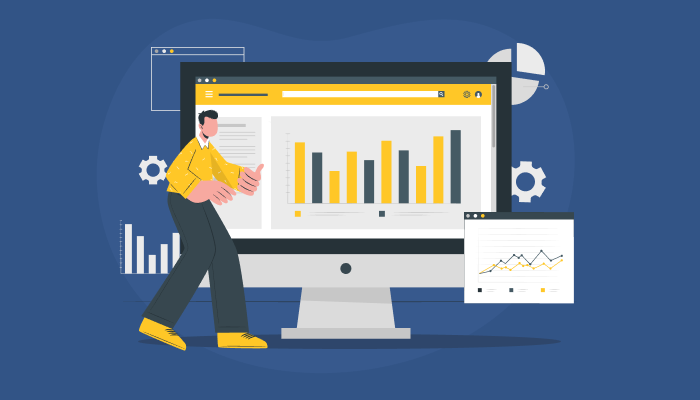 With a proper website tracking system, your business can grow. Rightful tracking helps you understand the user's behavior, and best and worst-performing pages, optimize code, improve conversions, and more. This article will guide you through everything you need to know about website tracking and the tools you can use for your business.
What is Website Tracking?
Website tracking, also web tracking, is the process of understanding the user's behavior on a website or several web pages. It encompasses collecting, storing, and analyzing data to perform better than competitors. While the goal in the process is the same, not every website undergoes the same form of tracking.
However, on average, most online businesses track the following:
Website Traffic to see monthly average visits.
UX design to see user behavior and improve user experience.
Ad campaigns to check on conversion rates and more.
So, the tools used for website analysis are known as website tracking or analytics tools.
Top 5 Website Tracker Tools
Here is my list of the top 5 most popular Website Tracker Tools that businesses around the world use to generate valuable data about the performance of their website and business.
SiteRecording by 500apps
Going through multiple software to analyze the essential aspects of your website can be hectic, and this way of website analysis results in missing out on the critical numbers. From click tracking to mouse tracking, SiteRecording by 500apps has all the features you need to elevate your business.
SiteRecording by 500apps allows you to measure everything from scratch, letting you explore more of your business performance. With this web tracker, you can primarily track website visitors, from which you understand the behavior of visitors. Likewise, SiteRecording has multiple other features that dig deep but are interlinked with each other to simplify the process (unless you need to track your site from scratch).
It allows you to monitor the real-time journey of a visitor on your website - scrolling, filling out forms, downloading, purchasing, and more. The best part is that you can have unlimited recordings and re-visit them for better understanding. With fundamental features like finding out customers to advanced features like tracking users' behavior, SiteRecording comes for 9.99/year USD, while the enterprise plan comes for 49.95/year USD.
Get started with the leading Website Tracking Tool today! Sign Up 14 Day Trial
Leadfeeder
What else do you need when you know who is visiting your page and you can reach out to them even if they do not provide any details?
This tool has a feature that enables you to check on your competitors who visit your site, even if they do not fill out any form or leave any traces. Also, it provides details of individuals who checked on your products or services but did not purchase so that you can reach out to them later.
While most businesses struggle to find out who their ideal customers are initially, using Leadfeeder, you can better understand who your customers are. And customize your website better by finding what works and what does not.
With two expensive features, which no other tools offer, Leadfeeder comes with a 7-day free trial, after which it costs 139/month USD. It can be a perfect tool to track website visitors.
ClickMeter
ROI (return on investment) matters a lot at the end of the day. Sometimes, measuring it becomes difficult due to multiple marketing channels. ClickMeter helps bridge that gap.
ClickMeter is a software that enables you to monitor all your campaign's ROI, irrespective of the channel, in one place whose insights help you cut on ineffective marketing channels. Since it supports Google Analytics integration, you can easily redirect from site to site and track your website's traffic.
The part is that you can fight the fraud clicks, shorten URLs, and also use it to measure the affiliate marketing channels. With the most wanted feature, ClickMeter starts at 29/per month USD as a baseline price, and the most premium costs 349/per month USD. It can be the best web tracking tool for measuring ad campaigns.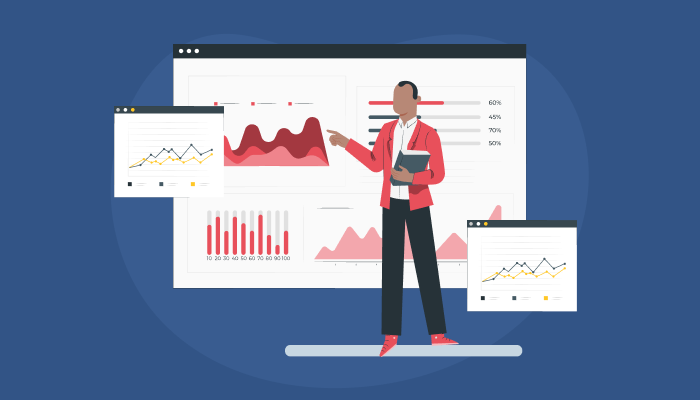 Screaming Frog
Technical issues on a website are negative ranking factors and lead to fewer conversions, but finding technical problems and updating them can be tricky. Screaming Frog SEO helps you solve it.
Screaming Frog SEO is a tool that generates insightful reports by analyzing your entire website and web pages for technical problems using URLs. Within a few minutes, based on the site's size and crawl speed, you will have a technical report highlighting the website's areas where the change is mandatory to function well technically.
So, this tool is like an umbrella that reports every minor and major technical issue across your website to make it more user-friendly. It helps you fix broken links, and 404 pages, optimize code, and more. This platform offers a free plan till crawling 500 URLs, while the premium costs 209/year USD. It is the only website analysis tool you will need to fix all the technical-related issues on your website.
SEMrush
With heavy competition, it has become necessary for every business to appear on the first page of search engines. SEMrush ensures to help you with that.
SEMrush digs deep into SEO (search engine optimization) by performing competitor analysis, backlinks, and every other ranking factor. And recommends the best ways to adapt. Apart from SEO, you can also monitor your website's performance in generating content.
The best part of this tool is that it has a feature that compares ranking factors between your site and your competitors, and it helps you learn the crucial SEO parts on which you must work to perform better.
SEMrush costs 119.95/per month USD with an in-demand feature and tops at 449.95/per month USD. They also offer enterprise plans. It is the only website analysis platform you would need to rank better as getting started.
How to Use It for Business Growth?
Each website tracking tool has unique features with slight differences. While some are effective, others are ineffective. However, every web tracking tool aims to help you grow your business in one or the other aspects.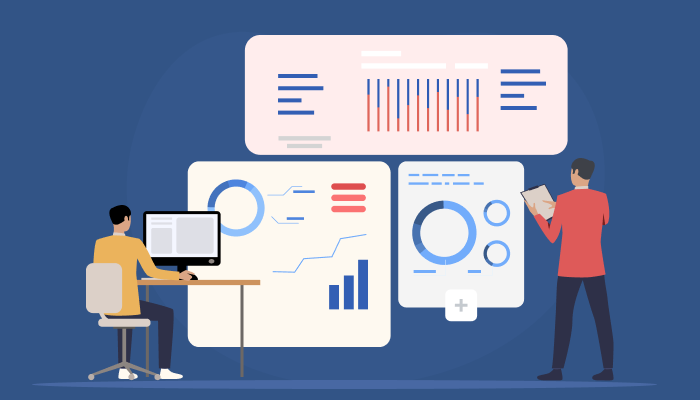 You can use these tools to understand
Your website's traffic
Who are your actual customers or readers
How people perform on your website
The geographic location of your audience
What works and what does not work
ROI on your online marketing efforts, and more
By analyzing the results, you will pave your path to online success. While getting familiar with these tools takes time, you must focus on one area at a time as it will help you focus on one thing without getting confused with the numbers and insights.
Summing It Up
Performing website analysis often is necessary to create a better online business. To survive the online business game, you must understand the user's behavior and how your business website functions such that you stay ahead of your competitors.
As technology rose, new applications and software came out to help online business owners monitor their systems, but you must choose the best application to put your trust into that help you grow your business.
Why SiteRecording?
#1
Distinctive Dashboard Analytics
#3
User Behavior Analytics
#4
Improved Engagement Rate
#5
Real-time Monitoring System
#6
Customer Behaviour Analytics
#7
User Experience Optimization
#8
Improved Conversions & Revenue
#9
Unbelievable pricing - the lowest you will ever find
#10
Everything your business needs - 50 apps, 24/5 support and 99.95% uptime