7 Key Web Analytics You Should Track
There are many different web analytics, it can be difficult to know which ones you should track. This article will outline 7 key web analytics you should track.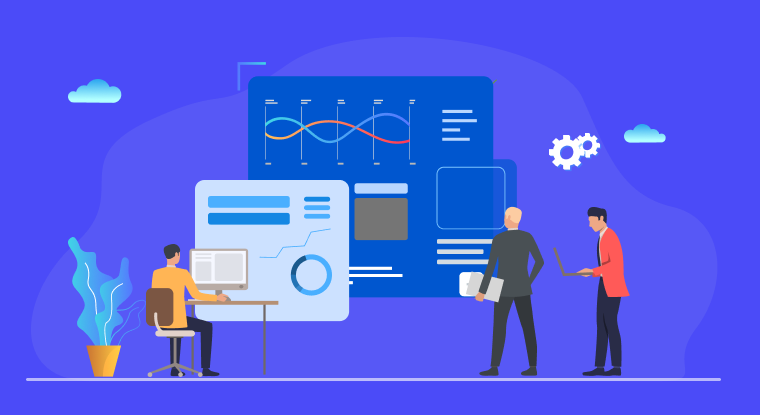 According to McKinsey, companies that leverage customer knowledge outperform their competition by 85% in sales growth and more than 25% in gross margin. Customer knowledge is more than important – it is strategic.
Yet a lot of companies are using only a small fraction of customer data that is available to them. Often, too, these companies struggle to get a clear understanding of the specific benefits they can expect by using that data. The reasons for that range from the sheer quantity of data to finding data that is unbiased and easy to understand. All this is leaving significant value on the table.
How much?
Well, according to another research by McKinsey, which was performed on more than 700 companies worldwide, spending on analytics to gain competitive intelligence on market conditions, target customers more successfully, and optimize their sales and marketing operations generated operating-profit increases in the 6% range.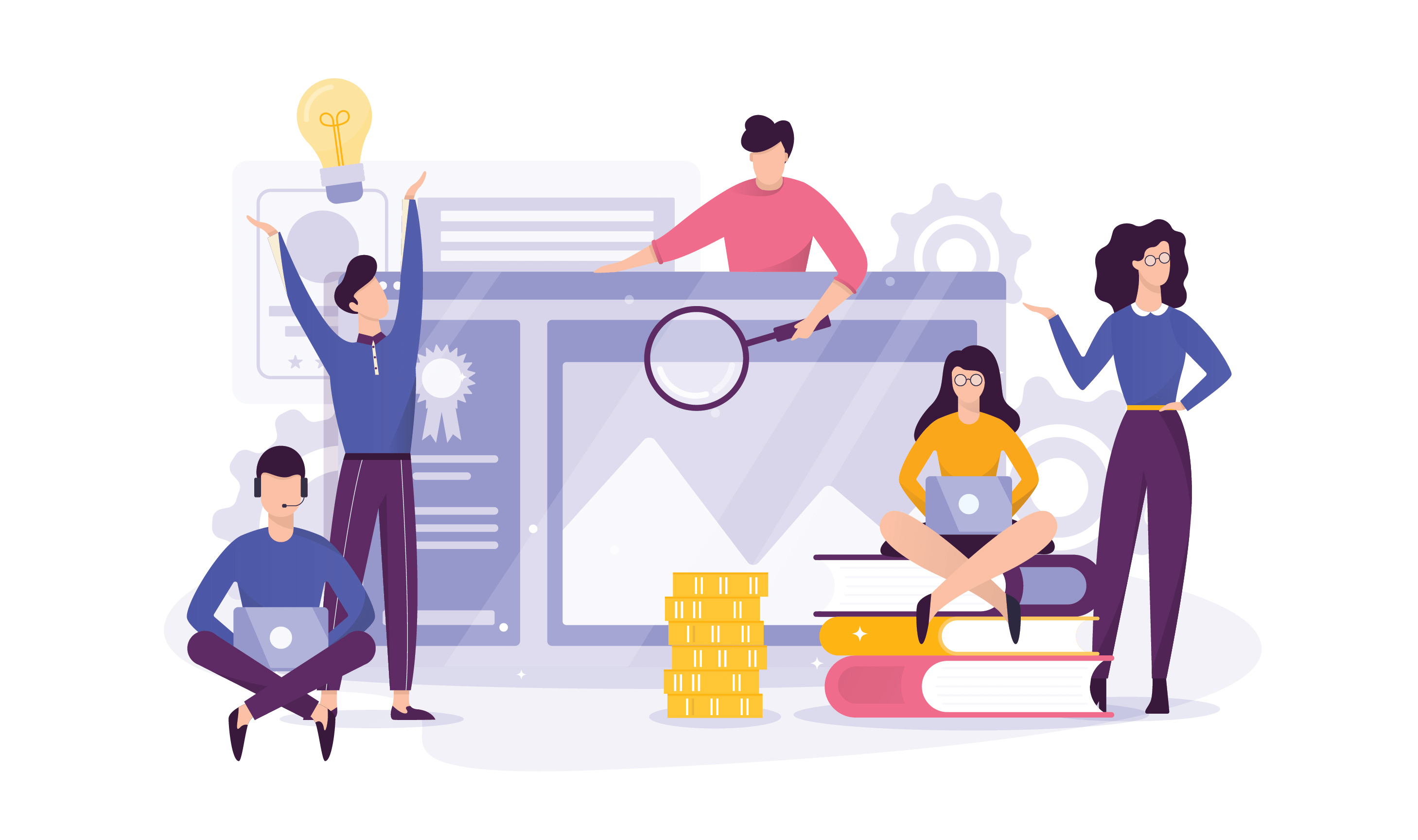 In this article, we are going to answer the question: "What is web analytics?" and talk in more detail about why it is important. We will also show you that analytics and its benefits are not reserved only for Fortune 500 companies. Rather, when it comes to generating valuable insights using website analytics and customer data, most companies have a lot of low-hanging fruit they have yet to pick as we will prove by giving you seven best practices on how you can benefit from web analytics in an easy and tangible way.
What are Web Analytics & Why They Matter?
Information about your customers such as what products did they purchase, how many times they contacted customer support, and how they behave while browsing your website can give you valuable insights into their purchasing habits and their preferences. But what exactly are web analytics and why should you go through the trouble using them?
To answer this question, we will use the definition of Jack G. Zheng from Kennesaw State University: "Web analytics is a field of web traffic data collection and analysis. It had gained wide adoption and become one of the important tools to help web application management and business analysis. With the recent Web 2.0 and cloud service advancements, it has quickly evolved from simple system-level data logging to more comprehensive information collection and analysis. With the continuing expansion of data sources, web and digital analytics will play an even more important role in the future."
Where do companies struggle most when it comes to creating value through advanced analytics? According to Tiffany, it's when organizations don't embed new skills & culture into their transformation. Learn more about the ingredients for Change that Matters https://t.co/g4NsC9evf6 pic.twitter.com/inEERwrioV

— McKinsey & Company (@McKinsey) February 24, 2020
As Dilip Bhattacharjee, one of McKinsey´s senior consultants nicely said, "Applying the behavioral psychology can improve the quality of customer interactions and build brand recognition as a customer-centric organization." But how to find out what your customers think and what analytics should you use to better understand your customers?
Read on as we list the seven most important web analytics you should focus on and explain why and how you can capture them.
7 Key Web Analytics You Should Track
With the right web analytics – and the right strategy to use them – companies can find and seize growth opportunities and solve some of the pressing problems they face. But with so many different analytics that is available, which ones are more important than the others?
Based on our experience and feedback from clients, here are seven web analytics you should start capturing immediately in order to seize the maximum potential that customer data has to offer.
Engagement Rate
You have probably heard that having a page for your business on all of the most popular social networks is important. You are also probably keeping a close eye on the number of followers you have on each of these networks. While this can give you some insights, it isn't a very helpful metric to measure. Instead, you should focus more on engagement.
Like social media where you should focus on how many people have engaged with your posts either by liking, sharing, or commenting on them, you should also focus on how many people engage with the content you have on your website. This is because engagement gives you a more accurate idea of whether your visitors actually care about your offering.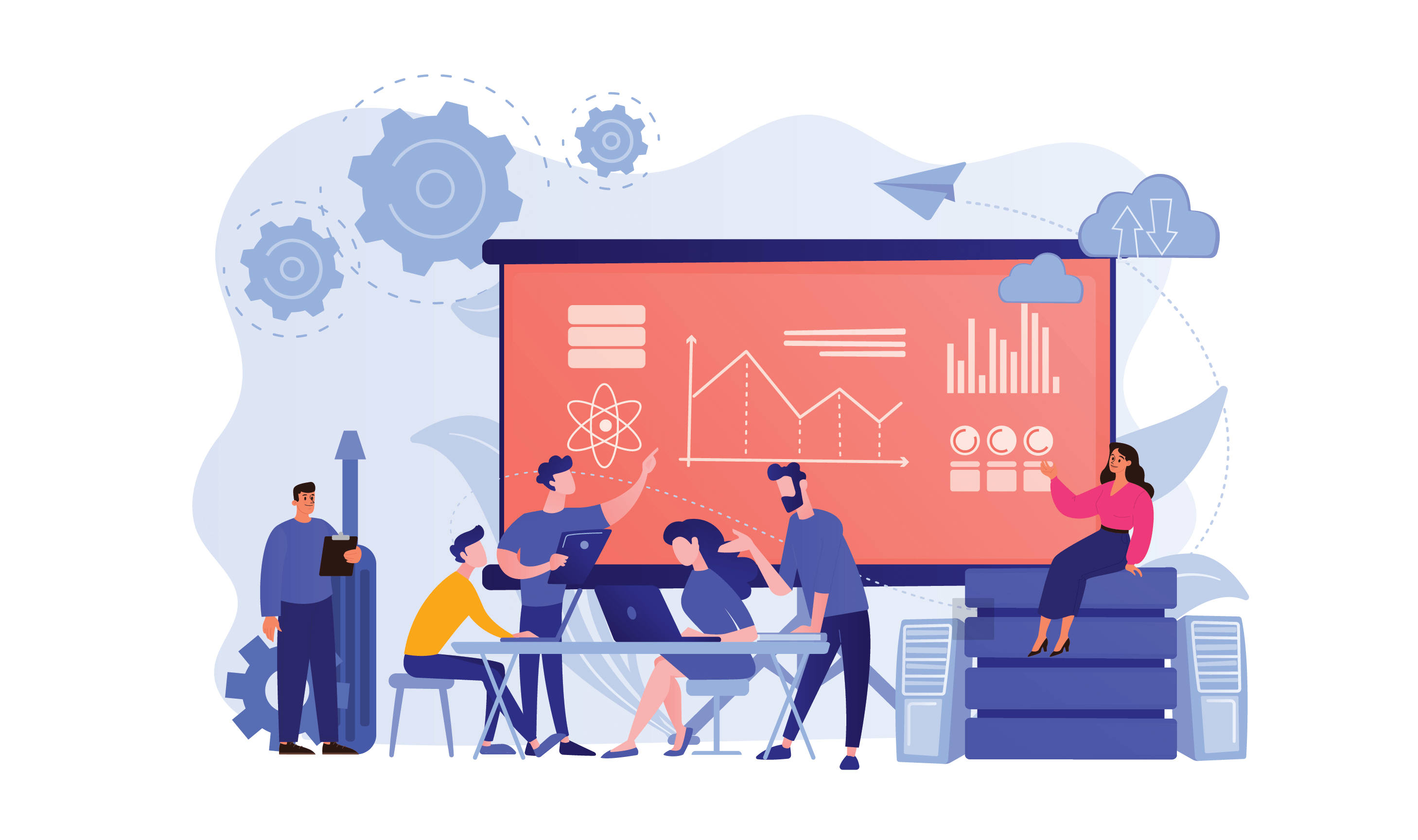 Bounce Rate
If you are or you were using Google Analytics, you have probably stumbled upon a term with the name "bounce rate". This metric is important since it shows how effective your website and marketing efforts are since it shows you the percentage of bounced visits.
Bounced visits are visits to your website where visitors leave your site after arriving to your homepage. In other words, it is a measure of visit quality meaning that a high bounce rate generally means that your website is not relevant to your visitors.
Google Analytics considers anyone who visits only one page and leaves your website as a bounce. However, this bounce rate may not be that helpful mostly because of its questionable accuracy. For instance, what if a lot of your website visitors visit your website to check your contact details and then leave? This is the problem with quantitative analytics since they give you the numbers and leave you to do the math.
Luckily, there is an easier and more accurate way of determining the real reasons why your visitors bounce. Visitor recording tools such as our website recording software solution for capturing customer data in real-time allow you to see how your customers behave while browsing your site. Being able to see the recordings of how your website visitors browse your site, you will be able to determine possible reasons why they leave and come up with clear ideas on how to fix any underlying issues. Yes, going through the recordings will still require you to invest time in analyzing your customers but the end result will be much more precise because of the fact that it gives you qualitative and unbiased data.
Exit Page Rate
Although they can sound the same, there is actually a difference between a visitor who exits and a visitor who bounces from your site. A bounce is when someone lands on your site and leaves after visiting one page. An exit is when someone visits a number of pages on your site and then leaves.
It is completely normal that some of your web pages will have high exit rates. For instance, if you have a webshop, it is completely logical that your "order completed" page will have a high exit page since the visitors on that page have completed their action and decided to leave.
But if you notice that some other pages have a high exit rate, there is probably a good reason for it. You might just not see it. Yet. Examine those pages by studying the behavior of your website visitors with visitor recording tools such as Site Recording and uncover any underlying issue that might be the culprit for your high exit page rate.
Traffic Sources
In Google Analytics, traffic sources are generally referred to as a "dimension". Tracking all your traffic sources will tell you where your website visitors are coming from. Having this information, you will be able to tailor a more precise marketing strategy by improving and fixing issues on those channels where your performance is lacking.
Once you determine which channels you could perform better, you can uncover the reasons why those channels are not performing as some other ones using a visitor recording tool such as our SiteRecording.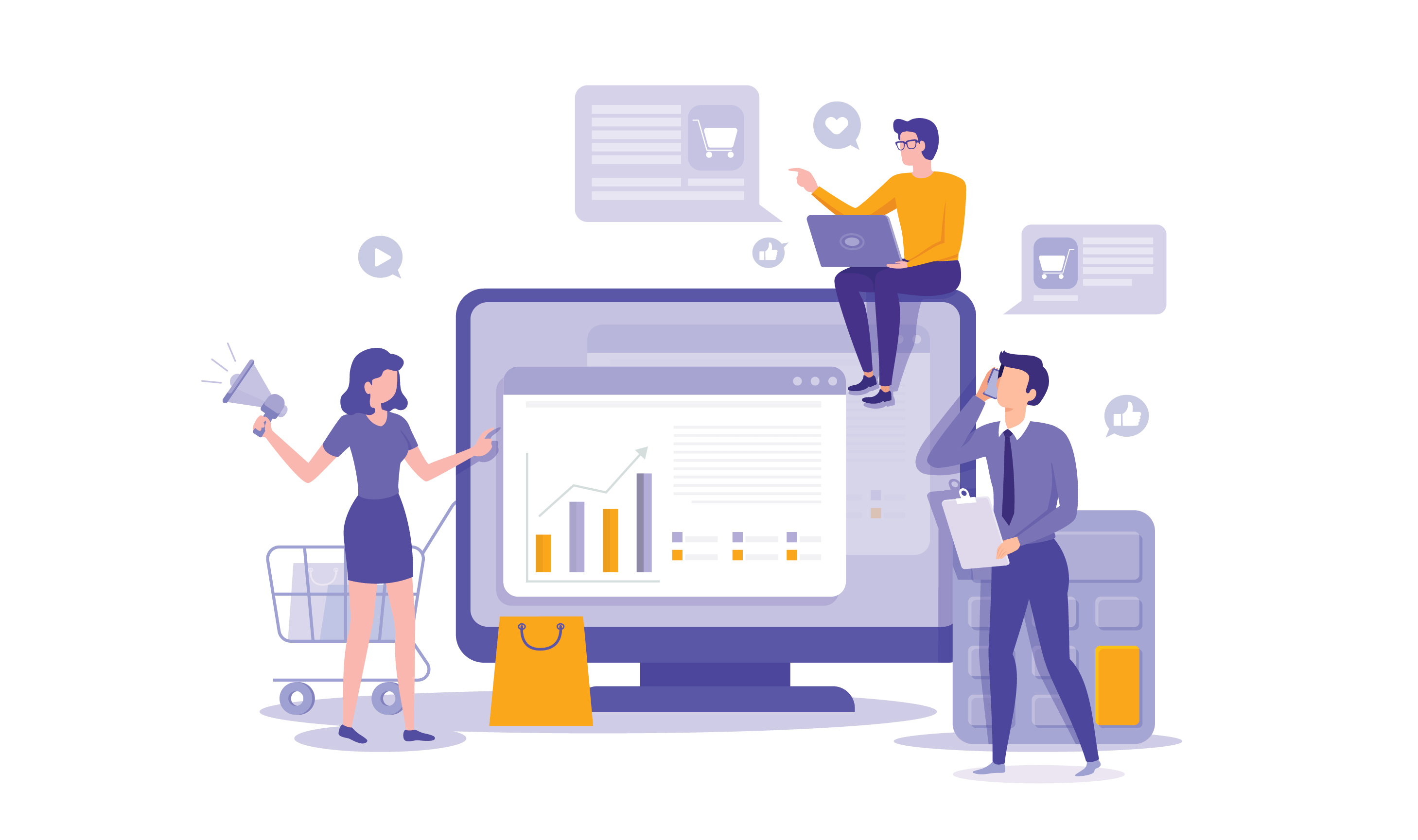 New vs. Returning Visitors
When it comes to you making big or small business decisions, there is one thing you should keep in mind and that is to ensure that all your decisions don't hurt your current customer base but enhance their user experience and, at the same time, attract more new customers.
So, in order to make business decisions that are safe and low risk, you first need to understand who your customers are. This means that you should be able to determine and segment your customers by their age, gender, location, preferences, interests, etc., so you can make decisions that will enhance their user experience.
Website issues
As with everything you do in life, there comes a time when you will make an unintentional mistake. Fixing those mistakes is easy once you notice them. But until that time, the negative potential of those mistakes is still there, together with a risk that you will repeat those mistakes all over again. The same thing applies to your website. It is easy to make mistakes when deciding where to place your CTAs, what headlines you use and how your site navigation works. And while this may not seem like a problem to you, it may be the cause of frustration for your website visitors.
Because they are able to capture the whole journey your visitors take on your website, you can use tools such as SiteRecording to uncover any issues and friction areas on your website that throw your visitors off. This is possible by identifying whether certain parts of your website are causing confusion or if they are misleading your visitors. Additionally, you can identify problems with your lead forms by identifying whether your visitors find them to complex or time-consuming to complete, as well as whether your CTA is not compelling enough.
Conversion Rate
Don't get us wrong, we are not saying that analyzing your website traffic is not important. We just want to say that the number of people who are visiting your website will not get you far if a significant percentage of them are not converting into your paying customers. When tracking your conversion rate, you are able to see whether all your pages are working and identify any potential issues that affect your conversion rate on those pages.
Visitor Tracking tools such as website recording software give you the ability to filter all your recorded sessions based on a broad range of criteria such as visitor actions, events, location, and much more. Being able to segment your visitors into different groups, you will be able to identify any potential issues in your sales funnel such as where most of your website visitors bounce, and use the obtained insights to make improvements. Additionally, by being able to go through the recordings of your visitors that bounce off, you can determine why that happens. This way you can do changes to your sales funnel and test different changes to see which one works best in keeping your visitors on your website and increasing the chances they convert.
Conclusion
To make sure that your company and your offering stay relevant to your customers, you need to follow a 3-step process. The first step is to set up a strategy that will support your main business objectives. To do this in a way that will mitigate potential risks and maximize your success rate, you need an accurate and detailed picture of who your customers really are. The second step is collecting, gathering, storing, and analyzing that data. With all the different sources from which you can harness this data, it´s easy to get lost and not see the forest for the trees. The third and last step is to analyze the data and put it to good use. In other words, use the insights obtained from your customer data in all your marketing activities and at all stages of your online conversion funnel.
As you could see above, web analytics can be very helpful when it comes to growing your company. But not all analytics will give you accurate and unbiased information that will benefit your bottom line. At least not without you investing a significant amount of time and money trying to make sense from of all.
By focusing on quality instead of quantity, you will be able to focus only on those web analytics that has a direct impact on your ROI and be able to focus on improving them efficiently and accurately. Working with SiteRecording, you will be able to understand what you are currently doing well and what you can do better.
SiteRecording, part of the 500apps family of business tools, will help you do exactly that and more.
With its broad range of features, powerful filtering and analytics capabilities, and a 30-day free trial, you can start with visitor tracking today and see for yourself how answering your customers' needs is easier when you know what those needs are.
Why SiteRecording?
#1
Distinctive Dashboard Analytics
#3
User Behavior Analytics
#4
Improved Engagement Rate
#5
Real-time Monitoring System
#6
Customer Behaviour Analytics
#7
User Experience Optimization
#8
Improved Conversions & Revenue
#9
Unbelievable pricing - the lowest you will ever find
#10
Everything your business needs - 50 apps, 24/5 support and 99.95% uptime