22 User Behavior Analytics Tips for your Business in 2022
User Behavior Analytics is an emerging trend that is going to shape the future of your business. Here ate 22 user behavior analytics tips.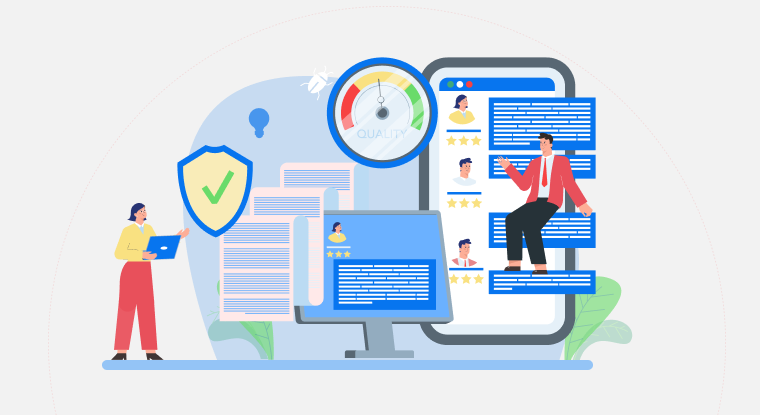 Behavioral analytics are used to reveal the actions your web visitors take while browsing your website. Tools that record website visitors´ actions organize event data such as clicks or scrolls and create a recording of each user and their behavior. Your team can then use those recordings to study them and gain valuable insights about your customers. For instance, you can easily determine which parts of your website are more interesting and which ones do a poor job of provoking the interest of your visitors. With these insights, you can then make easier and more accurate changes to optimize your website and ensure better business results.
In this article, we bring you 22 powerful tips that you can implement to get the most out of your behavior analytics.
22 User Behavior Analytics Tips for your Business
As one of McKinsey´s Senior Consultants conveniently puts it, "Consumer beliefs and behaviors are changing fast. To keep up with—and perhaps even influence—those changes, companies must leverage deep consumer insights."
RT @McK_MktgSales: 5 facts: How customer analytics boosts corporate performance http://t.co/2nb5u3e1Bl

— McKinsey & Company (@McKinsey) July 11, 2014
Here are 22 tips on how you can leverage behavior analytics and use it to fuel your business growth:
1. Get to the Root Cause(s) of Bounce Rate
Bounce rate is a marketing term that is almost always used when conducting web traffic analysis. It represents the percentage of visitors who enter your site and then leave (bounce) without continuing to view other pages on your site. It is calculated by counting the number of single-page visits and dividing that by the total visits to your website and is presented as a percentage of total visits.
Typically, the bounce rate for e-commerce websites is in the range of 20% to 45%, with top performers operating at a 36% on average Bounce Rate. If your bounce rate is higher than average, this might be a sign that something is wrong. To determine what, consider using a visitor recording tool such as SiteRecording that will give you unbiased access to your visitors and their behavior.
2. Differentiate the Experience for New & Returning Visitors
Your website visitors can be divided into two groups: those who have been to your site before, and those who are first-time visiting. With quantitative analysis tools such as Google Analytics, you can easily calculate the difference between new and returning visitors and use this data point to try and understand who is coming to your website. However, the data obtained by Google Analytics is not completely reliable and will not do much in helping you understand who are the people behind the numbers. Qualitative behavior analysis tools such as SiteRecording will give you first-hand and real-time access to your visitors´ behavior.
3. Use Visitor Behavior Data for Personalized Landing Pages
The best thing about personalized advertising is that it always performs better than generic ads and content. This is especially true when talking about landing pages. Creating personalized landing pages is all about leveraging the data about your visitors and their behavior.
Having lots of website traffic will get you nowhere if that traffic doesn't convert or it bounces because they find you're offering generic or, even worse, irrelevant. Having access to detailed information about your customers and their behavior will help you not only increase your conversion rate but also strengthen your brand image.
4. Monitor Where Visitors Click within the Website
When it comes to knowing your customers, there is no better way than using behavior analytics software such as SiteRecording.
With it, you are no longer looking at big picture metrics and piles of numbers that you get with tools such as Google Analytics. You are analyzing unbiased session recording of your website visitors and their actions that are recorded in real-time.
5. Use Internal Site Search for More Targeted Website Experiences
According to research, almost 30% of all eCommerce visitors use internal site search. Because of the increased purchase intent, these visitors have a 5-6x higher conversion rate than visitors that are not using the internal site search.
The whole point of optimizing your website is to get you closer to your customers. That is why reducing friction on your site will get you closer to customers who already know what they want. Optimizing and improving your site navigation and internal site search will do that for you.
6. Continuously Monitor why Visitors Leave
The purpose of your website is to attract visitors, engage with them and convert them into customers. Attracting high-quality traffic to it can be time-consuming and costly so the last thing you want is to have them leave as soon as they arrive on your site.
To ensure a low bounce rate and a high engagement rate, make sure to focus on providing a great user experience before anything else.
7. Future Proof your Conversion Strategies
Marketing strategies that worked for you last year will probably not work the same this year. You cannot become complacent and let opportunities that new technologies bring slide by your side.
Owning and future-proofing every part of your sales and marketing strategy means using the latest technological advancements such as AI marketing and behavior analytics to your advantage.
8. Monitor Where Visitors get Stuck
One thing that Google Analytics doesn't do very well tells you what your visitors find interesting on a specific page and where they are getting stuck. Investing time and effort to analyze the behavior of your users will get you first-hand insights into what people are interested in and understand what your customers want and care about.
One of the things that Google Analytics doesn't do particularly well is tell you what visitors are paying attention to on a page and highlight where those visitors are getting stuck during their visit.
9. Create a Visitor Monitoring and Tracking Plan
Companies use website visitor tracking to understand in detail how visitors interact with their site. Teams use visitors' information to adjust the website content and structure to eliminate needless steps and nudge more visitors to purchase, sign up, and return.
Before you implement a user behavior analytics tool, you must create a tracking plan, where you will record a list of events and user behaviors they consider useful and worth tracking.
10. Optimize Conversions by Improving your Contact Forms
Similar to the CTAs, contact forms are also a very important item on your website when it comes to conversions and communication with your customers. Contact forms also differ based on their goal, size, placement, number of fields, etc.
To figure out and optimize your contact forms in order for them to perform better, you can use visitor recording testing tool to observe how your visitors interact with them and find potential areas for improvement. Once done, a simple A/B testing procedure is used to find the best possible alternative.
11. Create Personalized Landing Pages
A landing page is a standalone webpage created specifically for marketing and advertising purposes. It is the place your visitors land after they click on a link in an email or an ad on Google, YouTube, Facebook. etc.
Unlike websites that have many different goals, landing pages have only one and that goal is called a CTA. Using a visitor recording tool such as SiteRecording, you can determine the best layout for your landing pages and then use A/B testing to determine which layout works best.
12. Make Personalized Product Recommendations
Customers love that personal touch, whether it's being addressed by name in an email, a shop owner remembering their birthday, or being able to customize a website to their needs. It can make them feel like they're your single most important customer.
With personalized product recommendations, you can suggest highly relevant products to your customers at multiple touch points of the shopping process. Intuitive recommendations will make every customer feel like your shop was created just for them.
13. Monitor How visitors React to Feature Changes
The traditional way how people purchase has been changed and businesses need to adapt. Unfortunately, many businesses have been slow to respond. Even more unfortunate is the fact that most of those who responded, responded in a generic and not really innovative way.
Innovators are those businesses that have started to regain ownership of the customer journey mapping by using behavior analytics and customer knowledge to inform the business strategy and by changing their operating model accordingly.
14. Send Personalized Emails Based on User Behavior Analytics
Unlike most businesses, you should not send generic email messages to your customers. With behavioral analytics, you can understand your customers and send them different types of emails.
Sending a personalized email is an excellent way for improving customer engagement. With the SiteRecording behavior analysis tool, there is not much more you need to start sending personalized emails immediately.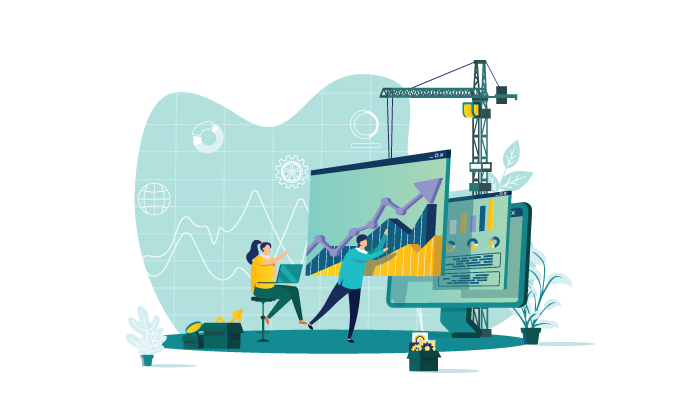 15. Find Out why Visitors Abandon your Cart
Cart abandonment, or as it is often called – shopping cart abandonment, is the most significant reason behind lost sales in the eCommerce industry. It is a simple phenomenon where your website visitors browse your online store, add the item to a cart and then leave your website without ever completing their purchase.
Although there are many possible reasons why customers abandon their carts, it often indicates problems with poor user experience, problems in the sales funnel, and a complex checkout process. With visitor recording tools such as SiteRecording, you can study the behavior of your users and discover potential reasons why some of your users decide to abandon their cart.
16. How long do Visitors take From the First Click to Conversion
Although your customers who browse the internet are just one click away, reaching them with your message is simply not enough. The reason for that is that they are constantly bombarded with hundreds of advertisements per day.
Your prospects can become distracted and within seconds decide to navigate to another website, never to return to yours. To study your customer journey and to understand how your customers convert, try using behavior analytics. With it, you will gain valuable insights about your website visitors and their behavior which you can then use to your (and their) advantage.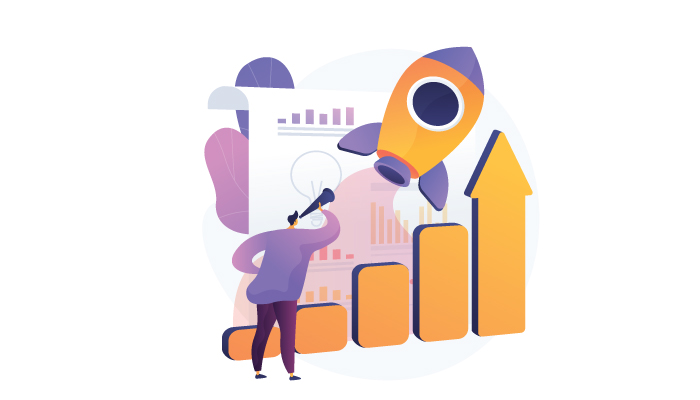 17. Optimize CTAs using Heatmaps
When trying to improve your conversion rate, it is best to start by looking at your CTAs heatmaps since these buttons are the ones that get your visitors to convert.
If you think your CTAs could be better, the easiest way of testing their performance is with visitor recording and visitor behavior analysis tools such as SiteRecording. SiteRecording solution for visitor analysis creates recordings of your website visitors while they interact with your website and your CTAs.
18. Monitor which Ads are the Most Effective
There is a point in your business´ lifetime when you start using pay-per-click campaigns. For some companies, these campaigns start before they even open their doors while others start when they are ready to scale up. Whatever the reason why you decided to start with this type of advertisement, you need to be extra careful not to make your ads generic and uninteresting since they will result in nothing but loss of time and money. Using behavior analytics and customer knowledge will help you create advertisements that are relevant and interesting to your target audience.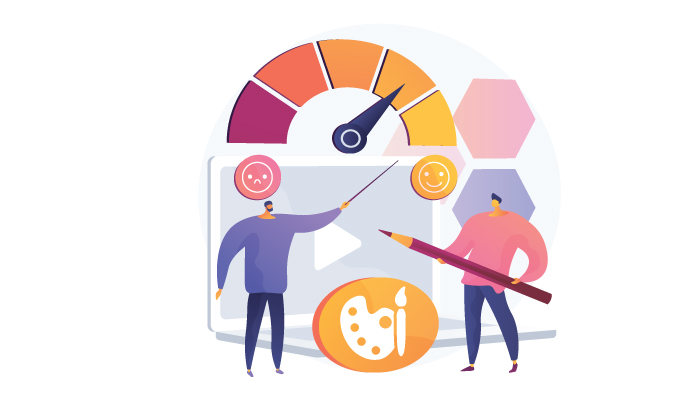 19. Use Heatmaps to Optimize Content
You have probably invested a considerable amount of time in searching what keywords your target audience is using when searching for products and services that you offer. We do it, too. Even this blog post is optimized for specific keywords.
But you also need to investigate how to position your content and place it on your website to ensure your readers find it easy to digest. Use behavior analytics and heatmap software generated with tools such as SiteRecording to understand what content your visitors find interesting and which could perform better.
20. How do Visitors React to Marketing Messages
One of the hardest things for marketers is to reach the people who are most interested in what they have to offer. While you certainly want to promote your brands and services in a positive light, you also need to be willing to put yourself in the shoes of your target customers as often as possible. Chances are they don't know much about your brand or understand the benefits you offer. With behavior analytics, you are able to put yourself in your customers´ shoes and get valuable insights into what they find interesting.
21. Define the Most Desirable User Journeys
In order to create realistic user journeys, it is important to first identify the users through an exercise called user profiling. Each user will have a task or goal they are trying to reach on the website, whether it is purchasing a product, finding opening times, or canceling a direct debit in a bank. Users have a need they must fulfill, and the steps they take to satisfy that need are referred to as a user journey.
The ideal journey can often prove to be difficult to implement, but with behavioral analytics, things can get much easier.
22. Select Goals, KPIs, and Metrics
Good metrics and KPIs are important if you want your company to grow and succeed in meeting its goals. But it is easy to get lost among so many different metrics and KPIs that are available. The key here is to select only those metrics and KPIs that are clearly related to your goals and that show how close you are reaching those goals. If you only measure revenue closed and at the end of the month you realize you've missed your goal, it's too late to close more revenue.
Conclusion
Now when you have finished reading this article, you are almost completely ready to start planning your own website optimization strategy. When you start doing A/B tests, follow each of the eleven best practices listed in the article and you will quickly learn how this testing methodology is invaluable in improving your website´s conversion rate.
In order to minimize the time spent on creating the A and B versions of your website and to maximize your revenue, you can use a tool such as SiteRecording. Understanding what you don't see can be difficult and almost always leads to assumptions which, in turn, lead to business decisions of questionable accuracy.
With our website recording software solution for secure, accurate and real-time customer tracking and analysis, you will know exactly what your customers want and bring your website and your business to a completely new level.
Why SiteRecording?
#1
Distinctive Dashboard Analytics
#3
User Behavior Analytics
#4
Improved Engagement Rate
#5
Real-time Monitoring System
#6
Customer Behaviour Analytics
#7
User Experience Optimization
#8
Improved Conversions & Revenue
#9
Unbelievable pricing - the lowest you will ever find
#10
Everything your business needs - 50 apps, 24/5 support and 99.95% uptime