Everything to Know About User Session Recording Software
Learn everything you need to know about user session recording software and how to choose the best software to know the behavior of visitors.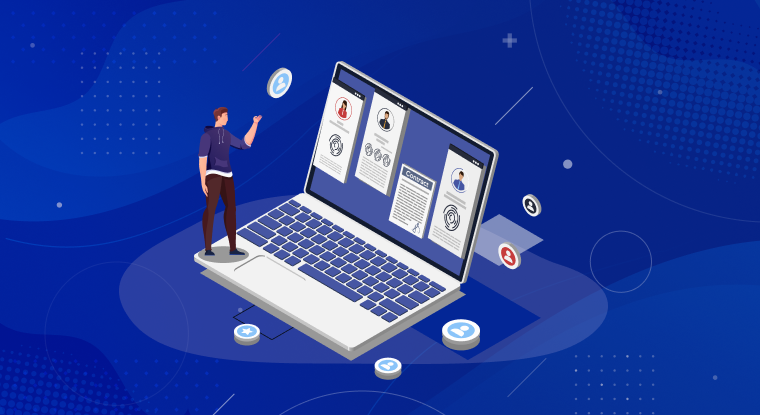 Websites have become such an integral part of businesses that it is almost impossible to find a business that doesn't own one. Be that as it may be, for the longest time, websites were treated as an afterthought – an in-thing for businesses rather than a division complementing sales, marketing and public relations efforts. But as we speak, businesses have come to appreciate the role websites play towards attaining business goals. Needless to say, the COVID-19 pandemic has played a huge role in accelerating online shopping as people were urged to stay at home and adopt preventive measures in order to curb the spread of the virus.
> A research released recently by Adobe Analytics showed a 25 percent spike in online sales between March 13 to 15, 2020. The researchers, who ploughed over a trillion websites, attributed the increase to online grocery shopping. Online shopping is thus one of the new normal as consumers have realized it has fewer hustles As it stands, online shopping is here to stay. Businesses, on the other hand, are working day and night to give their clients a seamless online shopping experience. As more and more people adopt this new normal, businesses have to look inwards to not only identify their clients' pain points, but to also adjust their sales and marketing strategies accordingly hence the need of recording users web sessions.
What is Website Session Recording?
As the name suggests, website session recording refers to recordings of visitors browsing a website and it includes valuable insights regarding how visitors are navigating your website. This data is every marketer, salesperson and website designer dream as it makes it easier for them to know what's working or not working with their website and thereby institute the necessary changes to make the website more user friendly. For a business website, this could translate to more sales.
Actions performed by website session recording tools
There have been rising concerns about the safety of recording activities for online users as pointed out by CBS New York article, which was shared on their Twitter handle.
Many online companies use session recording tools to track how long users spend on their site and what they click on. But could these tools pose a threat to your cyber security? https://t.co/DhAfvoQ5Eu

— CBS New York (@CBSNewYork) March 9, 2019
While the points raised are valid, you can go around this by having a privacy policy where you assure your visitors that their data is safe with you. Let them know that whatever data you collect is meant to improve their experience and will not be shared with a third party. It will help if your stick by your promise.
Having said that, you might be wondering how website session recorders work. Wonder no more as we give you an in-depth look into the workings of this lifesaver.
It captures mouse movements, clicks and scrolls: These can tell you if the visitor is confused or what catches their attention. Additionally, you can know whether it is easy or not to find information on your website through mouse movements.

It captures screen resizing: If a user resizes their screen browser, then there is a likelihood that they faced some challenges. It is up to you to discover the issue and fix it.

It notices changes in page: This is captured when the site visitor refreshes a page or moves to another page.

It shows a user's interaction with a form: If you have a form to be filled, the app will capture any change on the form.

Allows you to know the page views in a session, which refers to the average number of pages a user views during a single session.
Such apps also show where the user is, the device they are using, their operating system and gender. This comes in handy when optimizing the website. Additionally, it is possible to see the time a user visited your website. When collected over time, this helps to know when the website receives most visitors and you can thus schedule your content to run at that particular time.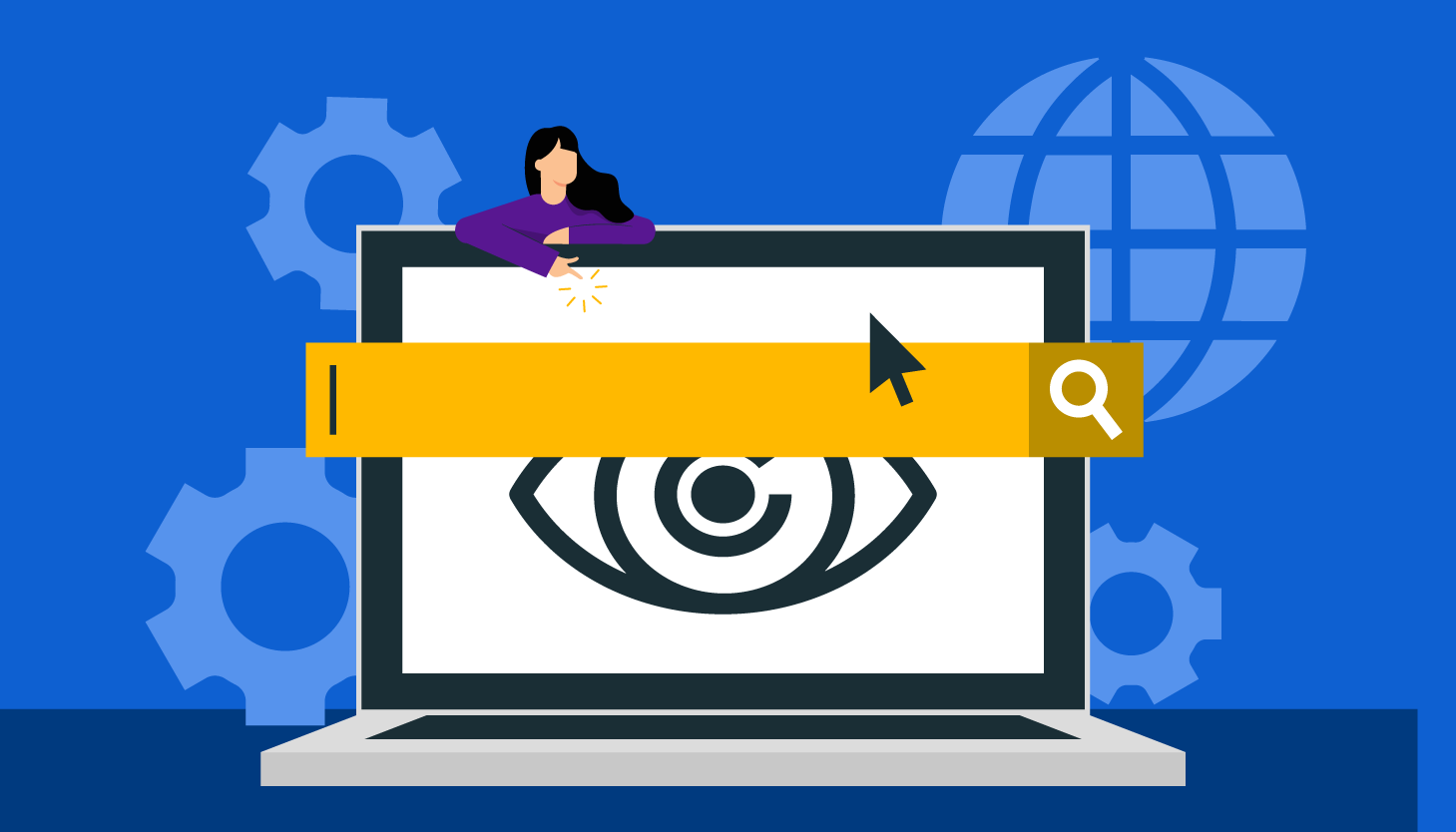 What are the benefits of website session recording?
Let's look at some of the benefits of website session recording:
Companies that understand the benefits of session recordings have invested heavily on recording tools such as website recording software to capture valuable information about their audience. Now, more than ever before, it is important for B2B organizations to get into their clients' minds.
> According to Forbes, only 14% of B2B companies are customer-centric, and the reason behind it is that most of these companies don't really know their B2B buyers - who are they, how do they work, and what do they want? With a proper website session recorder, getting this data will be easy.
Session recording tools provide insights on the performance of content on the website. It is one thing to put content on your website, and it is a different kettle altogether to know how the content is performing. Use a website session recording tool to find out which content excites your visitors and maximize on it.

It also tells you your website's source of traffic: You need to know your best source of traffic so that you can concentrate your efforts on this platform.

A recording tool shows you your visitor's journey: A visitors' journey, which starts with a problem they are seeking to solve, provides insights that will help marketers to recognize opportunity and examine product appeal. Website session recorders will inform you of the pages the user has visited on your site, the content they have downloaded, and at which point they left your site. This information will help you when segmenting your audience and curating the content for each segment. For instance, a deeper look at session recording can unearth the most common exit point for your visitors as well as their reason for leaving at that particular point. Armed with this knowledge, you can concentrate on customer experience.

Allows you to see the products that are most sought-after and if you are running a campaign, say, a sales deal, you get to understand how it is performing

Notifies you when a visitor visits your site: get to discover new sales leads in real time.

Allows you to know your visitors at a more personal level. Besides knowing how your website visitors use your website, website session recorders will also give you invaluable information on their interests, the number of page views per session and their social media connections.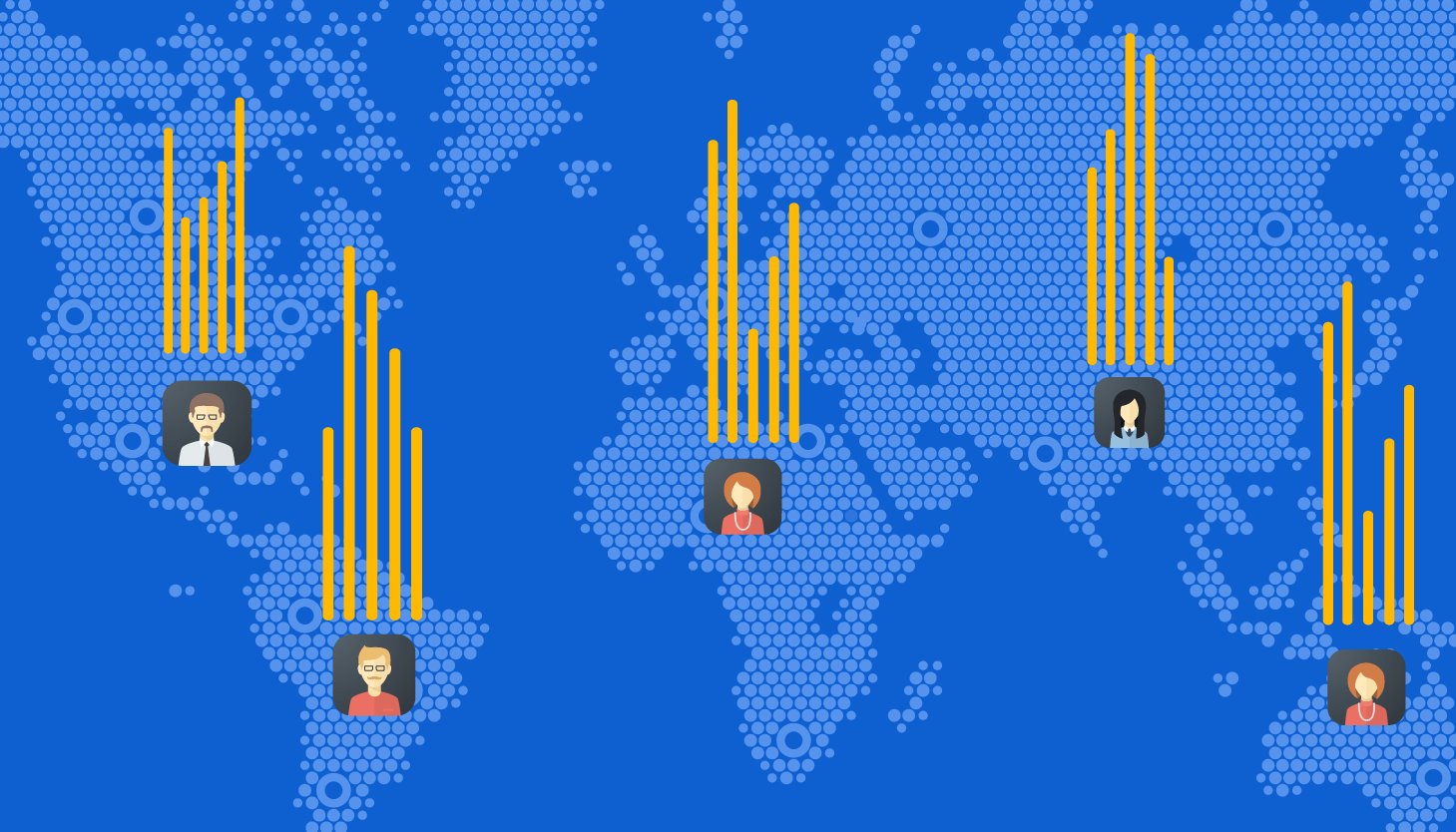 Features of a good website session recorder
There is a huge potential for session recording and as more and more companies are getting to appreciate the usefulness of the data recorded, the demand for these tools will continue to rise. Software developers are thus wracking their brains to outshine the others in the market and to give their clients value for their hard-earned money. Ultimately, a good website session recorder should have most of the following features, if not all.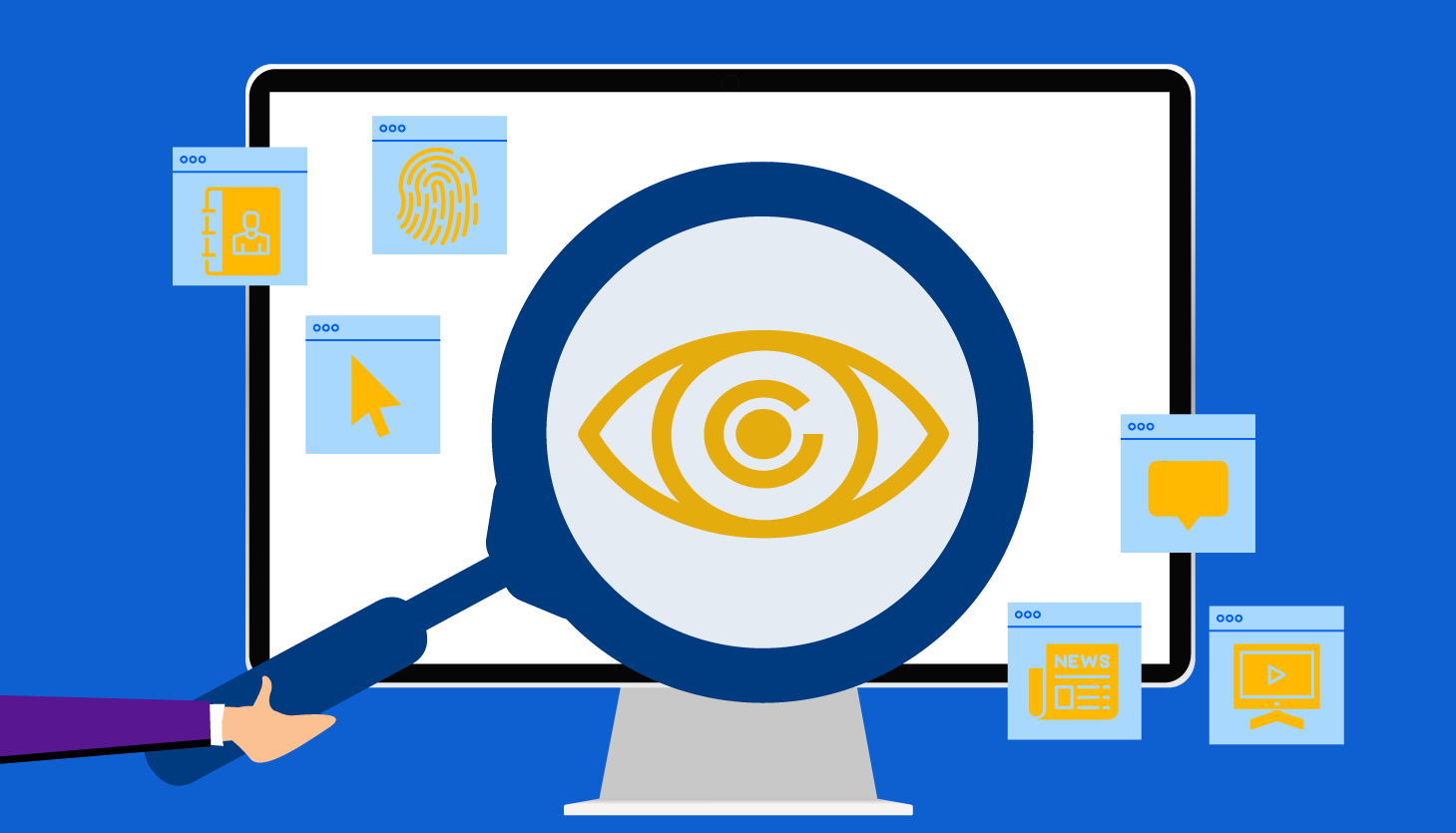 Shows behavior analytics. Also known as visitor activities, it shows what users are doing on your website.

Should be able to tell the location of visitors on a map as well as sources of traffic and devices. Knowing the device that most of your visitors are using to access your website will help you optimize your site for that device.

Should provide real time updates 24/7: A good app should come complete with a real-time notification system that notifies you whenever there's a visitor on your website. You would have hit a goldmine if the same tool can collect and thereafter email you crucial details about your visitors.

Should have a sharing option: The session recordings are meant to be shared with different teams within and without the organization so as to improve on service and/or product delivery. When selecting a session recorder for your business, have this in mind. The sharing option should be as easy as sending recording links via email with interested parties and stakeholders to help them make data-driven decisions.

Can be integrated with other tools: Go for a tool that allows integration with other tools such as online forms and email (think Gmail, Outlook and other email marketing tools). This is key when tracing potential buyer who dropped off before closing a sale. When integrated with these tools, you will be notified when the potential buyer covertly returns.
Analyzing Users' Session Recordings
Once you have the necessary data with you, it is important that you know how to analyze it in order to make informed decisions. In the grand scheme of things, the reason why any business would want to engage a tool such as Site Recording is so that it improves its engagement with their clients.
Not everyone who visits your website will purchase a product or download a report. However, with a session recorder, you get to capture the details of the visitor and there is so much sales and marketers can do with the information captured. For instance, salespeople can use the information to grade leads; leads with the highest engagement can be pushed to the top of sales hierarchy.
Since you get to segment leads according to their interests, the sales and marketing team can customize their approaches to fit each segment. This is likely to yield higher results compared to creating a one-size-fits-all campaign. To expound on this, once you have identified highly engaged leads, you can send them more personalized content.
Equally important, while chasing new leads, it is good to keep an eye on the already existing clients and monitor their engagement with you. This may involve a phone call from one of your sales reps or a simple email to remind them that you value them.
The best practice when it comes to analyzing session recordings is to analyze a series of them as a single session will not suffice.
And now to the crux of the matter; how can you use session replay to optimize conversion rate? The conversion rate refers to the percentage of website visitors who take a desired action. A perfect example of conversion rate is the percentage of site visitors who purchase an item from the site. There are two elements that undermine conversion rates namely bounce rate and bugs.
Session recorders bring these to light to enable you optimize your website for conversion. A bounce rate is when a user visits only a single page on your site and session recordings capture this data. You can reduce your bounce rate by having a clear call-to-action, including a social proof and boosting site speed among others.
A session recorder also picks out bugs and errors. Session recordings have the ability of identifying barriers that hinder the visitor from completing an action. With such a report, you can make your website's user experience as smooth as possible.
Conclusion
There is so much your website can do for your business and it all starts with understanding what is happening behind the scenes. Website session recordings are a goldmine of data waiting to be analyzed to enable you to institute the right changes on your website as well as develop the right sales and marketing materials and strategies. You need not grope in the dark trying to find your way in the maze that is the digital world. All you need is the right session recording tool with the features mentioned above and watch as you take your business to the next level with data driven boss moves.
Why SiteRecording?
#1
Distinctive Dashboard Analytics
#3
User Behavior Analytics
#4
Improved Engagement Rate
#5
Real-time Monitoring System
#6
Customer Behaviour Analytics
#7
User Experience Optimization
#8
Improved Conversions & Revenue
#9
Unbelievable pricing - the lowest you will ever find
#10
Everything your business needs - 50 apps, 24/5 support and 99.95% uptime