14 Guidelines to Use Web Tracker to Understand Browsing
In this blog we would understand how creative the idea of a web tracker is. We would learn about some guidelines to use web tracking and understand their benefits.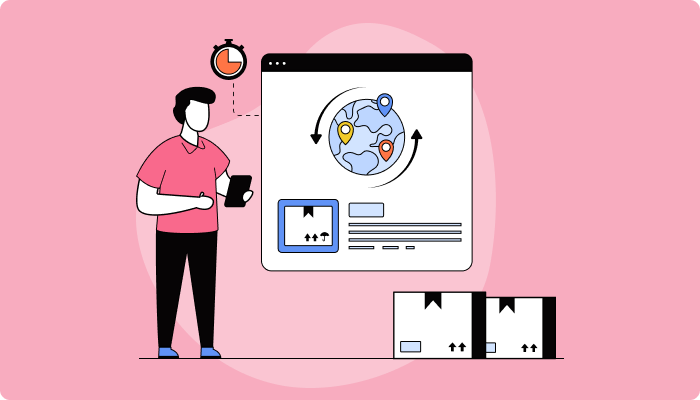 In today's digital world, web tracking has become an integral part of the websites. It helps the owners of these websites to understand their users' behavior and preferences, which in turn help them in improving their products and services. Lets understand how web tracking is a creative idea.
Web Tracker: Creative Idea
Web tracker is a creative idea because it has revolutionized the way website owners collect and analyze the data of their users.Before web tracking, website owners had very limited ways to track customer behavior and preferences. With web tracking, they can now use advanced analytical tools to collect and analyze vast amounts of data about their customers in real-time.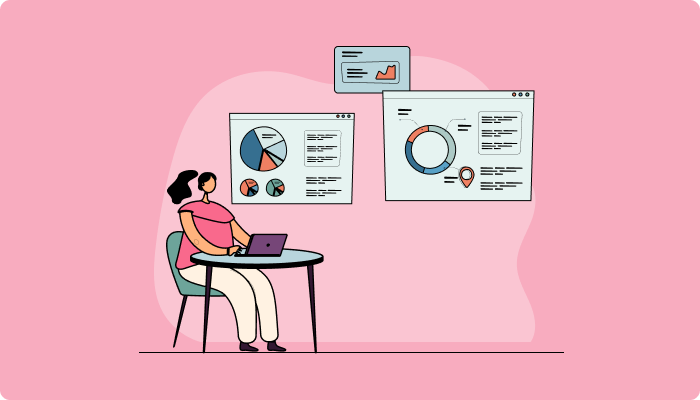 14 Guidelines to Use Web Tracker
Learn how to analyze user behavior and improve website performance now with these 14 essential guidelines.
1. Understand What Web Trackers Are
To use web trackers efficiently you must know they are first.
Web trackers are small pieces of code that are embedded in websites to collect data about visitors.
They can track a range of information, including the pages you visit, the links you click, the time you spend on each page, and the device and browser you're using.
2. Know the Types of Web Trackers
You should also be aware about the different types of web trackers.
There are different types of web trackers, including cookies, beacons, pixels, and scripts.
Cookies are the most common type and are stored on your computer when you visit a website.
They help the website in remembering the preferences of users and their login information.
Beacons and pixels are often used to do click tracking and email opens.
Scripts are code that is executed when you load a page and can collect data in real-time.
3. Be Aware of the Purpose of Web Tracking
To do compliant website tracking you should be aware of its purpose.
Website owners use web tracking to understand their audience, improve their website, and deliver targeted advertising.
Web tracking helps website owners see how visitors interact with their website with the help of features like mouse tracking and what content is most engaging.
4. Be Transparent
One of the most important guidelines for web tracking is maintaining transparency.
Businesses should always let their users know what kind of data they are collecting and how that data would be used by the business.
This information should be provided in a clear manner, and it should be in a language that is common or easy to understand by your probable users.
To be trusted by your users you should give them the option to opt out of tracking.
5. Collect Only Necessary Data
Businesses and website owners should only collect data that is necessary for improving the products or services they offer.
They should avoid collecting any sensitive information like credit card numbers, social security numbers, or any other personal identification information that could be considered an identity theft.
6. Use Secure Data Storage
The data collected through your web tracking should be stored at a secure place to prevent any unauthorized and unwanted access.
Website owners should use encryption, firewalls, and any other security measures to protect the data from being stolen or compromised.
7. Websites should respect the privacy of its users
Web tracking can affect the privacy of your users by collecting personal information and tracking their online behavior.
This information can be used for targeted advertising or sold to third party advertisers.
The users of a website have the right to know what information is being collected about them and how it would be used.
This is the reason websites are required to provide a privacy policy that explains their data collection and usage practices.
Before using web tracking, website owners should always make a privacy policy which to inform their users about what data the website collects and how it would be used.
So if a user doesn't agree with the terms, they can leave the website.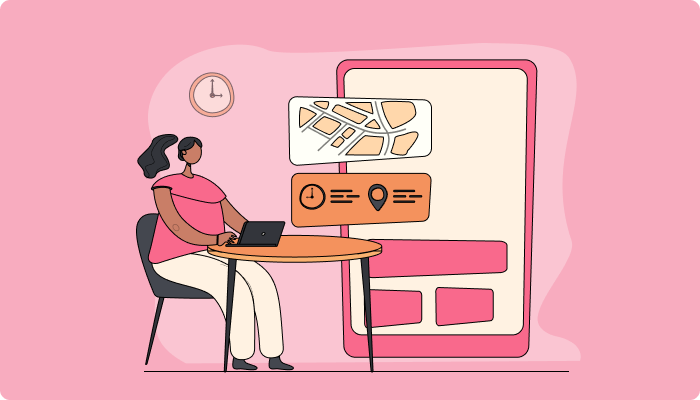 8. Provide Control over Data
Website users should be given the control over their data and they should be able to access, modify, or delete it if they choose to do so.
Website owners should provide an interface which is clear and easy to use for users to manage their data.
9. Limit Tracking to Website Specific Activities
Web tracking should be limited to activities specific to the website.
Websites should not track users through websites that is not theirs
Tracking users across different websites without their consent is a violation of the users privacy and it could lead to legal consequences.
10. Regularly Review and Update
Website owners should review and update their privacy policies on a regular basis.
It would help them in reflecting any changes they make in their data collection practices.
They should also ensure that their privacy policies are clear and easy to understand for your average user.
11. Use Aggregated Data
Website owners should use aggregated data instead of personally identifiable information (PII) whenever it is possible.
Aggregated data is less sensitive and quite less likely to lead to privacy violations of your users.
12. Consider Ethical Considerations
Website owners should also consider the ethical considerations of web tracking.
Such as ensuring that the data collected by them is being used for the betterment of the user experience and to understand browsing and not for any malicious purposes.
13. Have a Clear Data Retention Policy
Website owners should make clear data retention policy and should only retain data for as long as necessary.
They should also have a clear process for securely deleting data once it is no longer needed.
14. Conduct Regular Audits
Finally, website owners should keep conducting regular audits to make sure that their data collection practices are in compliance with legal and ethical standards.
These audits should be conducted by independent third party organizations to ensure objectivity and transparency.
There are a lot of benefits of web tracker, let's have a look at them.
Benefits of Web Tracker for Business
Web tracking provides businesses and website owners with valuable insights for their website and marketing strategies.
It allows them to understand their customers' behavior, preferences, and demographics, which can be used to optimize their website and marketing campaigns.
Now the web tracking softwares like 'SiteRecording' by 500 apps provides features like real time monitoring, customer journey monitoring, optimization of conversion rate etc.
They give them detailed and insightful data to help website owners understand their users.
With website monitoring, businesses can identify areas for improvement, track the success of their marketing efforts, and ultimately improve their bottom line.
Get started with the leading Web Tracker Tool today! Sign Up 14 Day Trial
Summing It Up
Web tracking can be a useful tool for website owners in improving their products and services, but it should be used responsibly. Websites should be transparent about their data collection practices, limit tracking to website-specific activities, respect user privacy, and provide users with control over their data. By following these guidelines, Websites can build trust with their users and ensure that their data is being used in a responsible and ethical manner.
Why SiteRecording?
#1
Distinctive Dashboard Analytics
#3
User Behavior Analytics
#4
Improved Engagement Rate
#5
Real-time Monitoring System
#6
Customer Behaviour Analytics
#7
User Experience Optimization
#8
Improved Conversions & Revenue
#9
Unbelievable pricing - the lowest you will ever find
#10
Everything your business needs - 50 apps, 24/5 support and 99.95% uptime