Behavior Analytics Tools to Maximize Traffic in 2023: Top 5 Picks
Advanced Behavior analytics tools can track traffic and offer automated insight to improve brand image. According to recent statistics, more than 43 percent of loyal customers would leave a brand after one negative experience.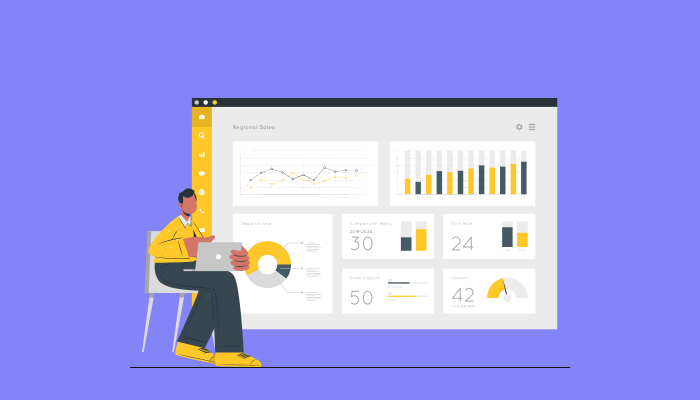 Customer experience contributes to a more than 37 percent rise in brand recognition. Behavior analytics tools can help brands collect data on the internet related to their brand or services. It allows you to understand how people react to your brand and how to boost engagement and conversion rates for your brand. No matter how valuable your product is, how many products got sold during the pre-sale, or how expensive your marketing tools are. If you don't have an effective behavior analytics tool, your brand can never reach its full potential.
The primary aspect of improving digital user experience is to engage your customers with an intuitive interface and high-quality content. If you are not utilizing the power of advanced technology, you might hold the lower end of the bargaining chip. The audience loves experimenting and trying new brands willing to offer excellent services. Website analytics can help your brand make the most of every opportunity and boost sales significantly.
Behavior Analytics: To Understand Customer Behavior
A decade ago, having a website with significant traffic required amazing features, sleek interfaces, easy navigation, and captivating design. However, with the evolution of technology, search engines have evolved with algorithms designed to deliver nothing but the best to users.
The correct behavior analytics tool can empower brands to create an optimal experience for their potential audience. A behavior analytics tool is a software designed to collect and analyze data to help understand how users interact with your digital identity.
The ultimate agenda of using a behavior analytics platform is to improve user retention, eliminate friction and improve the overall conversion rate.
It helps simplify the user experience, increase the engagement rate, and optimize every aspect and functionality of your website.
Tracking customer experiences allow brands to make positive changes throughout their entire relationship with customers and interactions with digital identity.
An attractive or responsive layout no longer cuts. Your website should help solve users' queries or problems. Improving user experience starts with gathering information about how users interact with your website.
Gathering information about what users are sharing about your brand. Powerful behavior analytics tools like It helps your marketing team leverage the SiteRecording can help brands understand how users are interacting with your websites and sharing experiences on social media websites or other digital platforms.
Top 5 Behavior Analytics Tools
SiteRecording
Advanced analytics tools like SiteRecording tracks how a user progresses through the sales funnel or various pages of your website.
It can show the sequence of events performed by users once they land on your website.
If you follow the recordings for over a month, you can figure out what helps drive the traffic, which part needs improvement, and which aspect of your website needs to go.
With this powerful analytics tool, you can pinpoint where most user sessions end.
Developers can analyze navigations and remove hoops users need to jump before they reach the most requested feature or service.
Get started with the leading Behavior Analytic Tool today! Sign Up 14 Day Trial
Crazy Egg
It is a powerful retention tool that empowers users with visual representations of the viewer's journey.
It can help you find high-traffic or high-exit pages on your websites. The tool can deliver reports that highlight the source of high-quality visitors.
This can enable your marketing team to determine the most effective campaign and optimize the process to increase traffic.
Behavior analytics will enable you to aggregate data across different digital platforms and measure the average experience.
Moreover, it can generate leads, conversion tracking, strategy building, user segmentation, etc.
Hotjar
The multipurpose tool has effective behavior analytics technology.
It can help companies identify potential problems before they become significant issues.
If a brand experiences a steady decline in customer engagement, this tool can investigate the cause using heatmaps and take necessary steps to address the concerns before it becomes a bigger problem.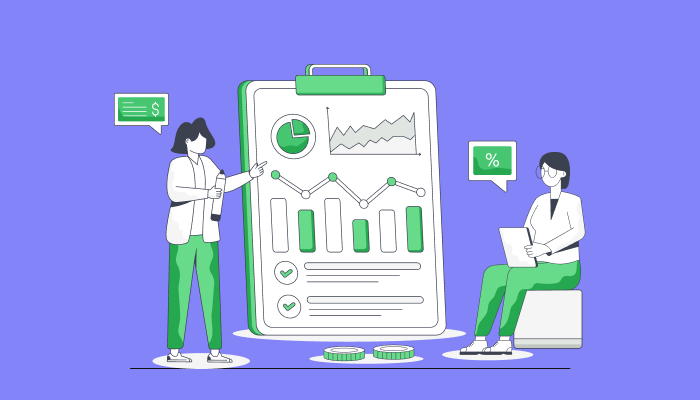 Inspectlet
Free tools tell you what is wrong, but the right analytics tool can help you point out why so that you can improve the digital experience for your viewers.
Inspectlet's real-time monitoring can help evaluate data quickly and make fast decisions to improve user experience and engagement rate.
It gives you a competitive edge in the fierce marketplace allowing you to catch on to current trends relevant to your industry.
CleverTap
This software combines in-depth analysis and automated user segmentation to deliver valuable insights that can help improve omnichannel engagement.
It helps companies create targeted marketing campaigns that are more likely to convert.
The tool gives companies valuable insights into their customers' mindsets and businesses.
This can help enterprises to make more informed decisions and improve their market evaluation.
Why Should Businesses Use Behavior Analytics Tools?
Business firms can use behavior analytics tools for various reasons. It helps businesses gain valuable insights into how customers behave and make decisions. This can help them improve their products, services, and marketing strategies. Following are some specific benefits of user behavior analytics tools for your brand:
Behavior analytics can help brands understand how viewers interact with their products or services. It helps brands know what they are looking for, their preferences and interests, etc. The extracted database can help companies create targeted marketing campaigns and strategies that meet the needs of their customers and increase conversion rates.

Analyzing customer behavior over time using behavior analytics tools like SiteRecording can help companies identify patterns and predict trends that may not be immediately apparent. This information can help companies identify areas of their business that may need improvement or investment.

By understanding customer behavior, companies can create better experiences for their customers. For example, they can identify pain points in their customer journey and develop solutions to make the experience smoother and more enjoyable for their customers. Various tools offer to map for customer journey features that can help you leverage the power of analytics to enhance user experience and improve impressions on a website.

It paves the way for tailored marketing based mainly on user segmentation and tracking various categorized metrics over time. It helps with a better understanding of audience expectations and guides to creating strategies that help attract new customers.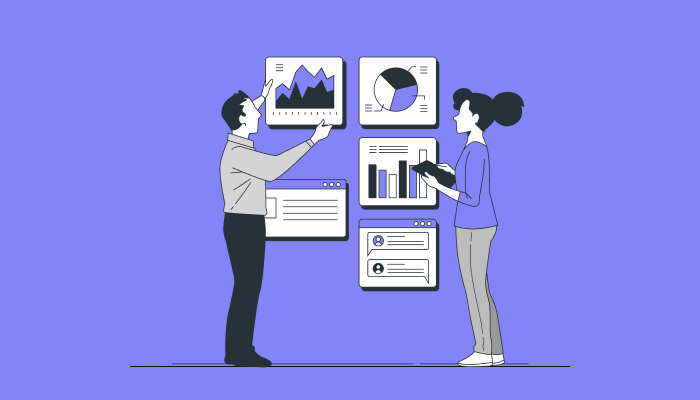 Final Thoughts
As a marketer, implementing behavior analytics is essential to optimize the conversion path. SiteRecording is one of the most used analytics software with built-in tools to track website visitors, identify low user interactions, analyze user mouse clicks, etc. These tools can drastically decrease the bounce rate and help boost conversion. Behavior analytics are critical to the success of your business. You can gain powerful insight by looking at the backend of your website. It gives you in-depth information that can empower your marketing team's decision-making information. It can be particularly helpful for e-commerce sites.
Post-pandemic more than 74 percent of the population has shifted online to find reliable products and services. Digital marketing is undoubtedly the future if you want to attract the masses. Choose a software that offers front-end monitoring and product analytics. Brands can attract thousands of users regularly and yet never hear back from them again. It is mainly because they couldn't find the product or relevant information. Website analytics can help you identify errors and offer helpful insights. This blog will allow you to take the plunge and buy an analytics tool to solve various digital problems.
Why SiteRecording?
#1
Distinctive Dashboard Analytics
#3
User Behavior Analytics
#4
Improved Engagement Rate
#5
Real-time Monitoring System
#6
Customer Behaviour Analytics
#7
User Experience Optimization
#8
Improved Conversions & Revenue
#9
Unbelievable pricing - the lowest you will ever find
#10
Everything your business needs - 50 apps, 24/5 support and 99.95% uptime