Critical Web Visitor Recording Software Insights
Get the best visitor recording software to record your site's visitors in real time. Here are insights every business should look at to improve user experience.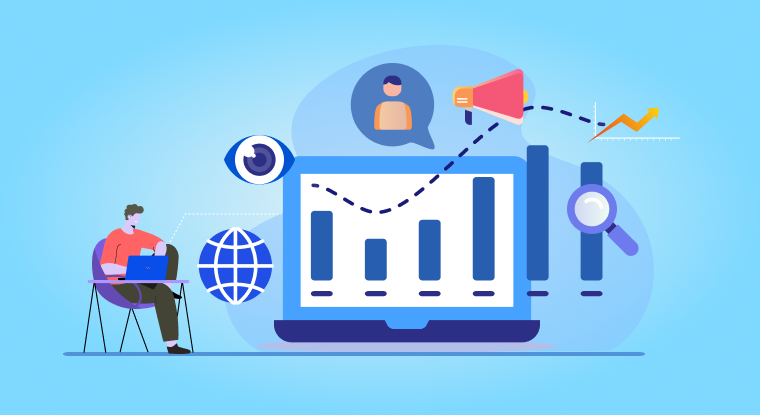 When you want to boost website conversions, you'll likely review your website analytics. This can be done on a monthly, weekly, daily, or hourly basis, depending on your business. An SEO audit may be performed to determine which pages are underperforming. This is helpful and can give you insight into your client's thinking.
Yet, there's another way you can gain competitive intelligence and that's through website visitor recordings. Such recordings document the way your visitors interact with your website. They go far beyond page views and show you where your visitors scroll and click so you can document their behavior analytics and website improvements guided by real-life events.
As you know, user experience or UX is critical to improving sales. After all, if someone arrives at your website and doesn't buy or sign up, that's a lost lead. There are a lot of reasons someone will click away too. From a long load time to an unappealing design, if your user experience isn't up to par, your prospect will never turn into a customer.
Every website has multiple areas that can either lead to a sale or a click away.
Consider a form, for example, there are the form fields to fill out, the CTA, the button, the design, and the copy. Changing any one of these factors can impact conversions, but which ones should you change? This is where website visitor recordings can help because they can show you where your visitors to pause, skip or click away.
4 Metrics to Help You Develop in Visitor Recording
Pageviews - Which pages are your most popular? How many pages do your visitors usually look at?
Time on page - Which pages are most "sticky?"
Bounce rate - If you have a high bounce rate (70% +) then it makes sense to ask yourself how you can reduce it.
Conversion rate - Which pages have the highest (and lowest conversion rates?) What's your average conversion rate sitewide?

Website visitor recordings can help you take this information and develop a user testing plan using this information as benchmarks. Targeted A/B testing will help you boost conversions.
7 Useful Insights for Improving Conversions on Your Website
Insight #1 Separate Call-to-Action Buttons - Have you ever been on a site with multiple calls to action? For example, on some B2B websites, you'll see a CTA sign up for the newsletter, download a white paper, and sign up for a webinar. It's too much for one page and can confuse your visitors.
When your CTA is clear and stands out, you're more likely to have people click it. That might mean making it larger, changing the color, or even changing the text. website recording software can show you if people are finding your CTA in the first place. If they're not, then test making it bolder so it stands out from everything else on your page.
Insight #2 Understand Your Customer - This is the most important thing you can do when it comes to improving sales. Everything else stems from customer understanding. When you know why your customer buys then you can speak to them with your messaging and design. For example, the U.S.-based grocery chain Trader Joe's has a thriving fan base. People gush over how much they love shopping there. Why? Trader Joe's understands its customer.
In Chris and Dan Heath's book Made to Stick, the New York Times best-selling authors share Trader Joe's customer person as an unemployed college professor who drives a very, very, used Volvo." Bam! It's an image of a highly educated person who enjoys exploring but is price-conscious.
Insight #3 Navigation and Clicks - Is your menu easy to navigate? Is it easy for your customers to find what they're looking for? Website visitor recordings will show you what web visitors do when they arrive on your site. Do they immediately find what they want? Is it obvious when they're confused or get stuck?

When you can see how people use your website, then you can make informed decisions about A/B testing so you can use it wisely to boost conversions.
Insight #4 Design Changes and Improvements - Is a green or blue button better? Until you test, it's just a guess. What about the location of your form? The graphics you use? The only way to know which your customer prefers is to change something and monitor it. With website visitor recordings, you can see how incremental changes can boost conversions.
Insight #5 Check Your Load Time - Site speed matters. Especially on mobile. Google found that 53% of prospective visitors abandon the site if it takes longer than 3 seconds to load. 3 seconds. Yet, for many websites, it takes as long as 7-15 seconds for those to pages load. Once those people leave, they're not likely to return.
How long does it take your webpages to load?
Insight #6 - Optimize Essential Pages - Prioritize your pages for the fastest payoff. Establish your benchmarks and set up A/B testing for them. Successful web pages are a blend of technical and psychological elements. For example, does the page load quickly, and does it offer a big promise for the prospect's problem?
Insight #7 Customer Support - All the conversion rate optimization in the world isn't going to help grow the business if you don't have the customer support in place. While most people think of customer service at 1-800 numbers, chatbots, and help desks, it also starts with your UX.
When UX is working, it's almost invisible. The design, technical, and copy elements are all working in harmony to answer your visitor's questions and offer them easy-to-find and relevant solutions. Website visitor recordings are your friend in helping your team find, tweak, and refine your website for a more profitable site.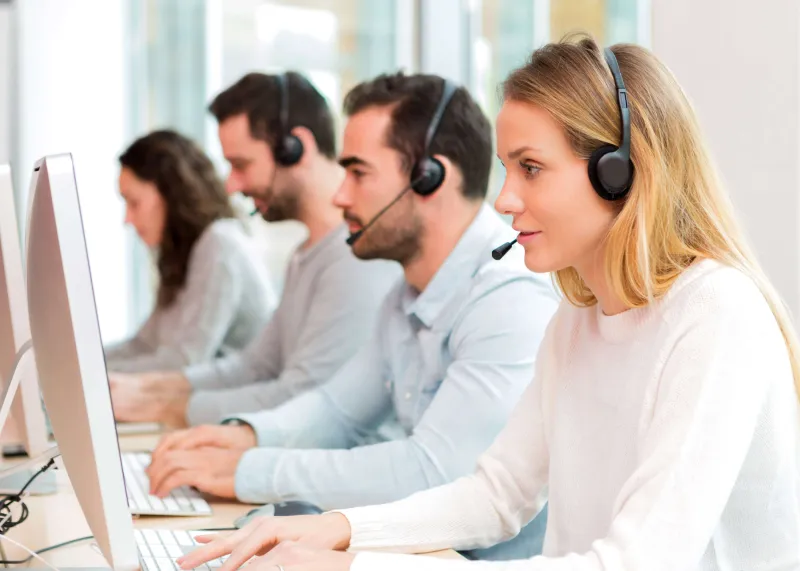 The website recording software can help. It is Part of the 500apps family of business tools, you can use it to record visitor behavior on your website. See where they stop, scroll, click and then, develop strategic a b testing software to improve the website user experience. Plus, it has a 30-day free trial and easily integrates with dozens of other business tools.
Why SiteRecording?
#1
Distinctive Dashboard Analytics
#3
User Behavior Analytics
#4
Improved Engagement Rate
#5
Real-time Monitoring System
#6
Customer Behaviour Analytics
#7
User Experience Optimization
#8
Improved Conversions & Revenue
#9
Unbelievable pricing - the lowest you will ever find
#10
Everything your business needs - 50 apps, 24/5 support and 99.95% uptime